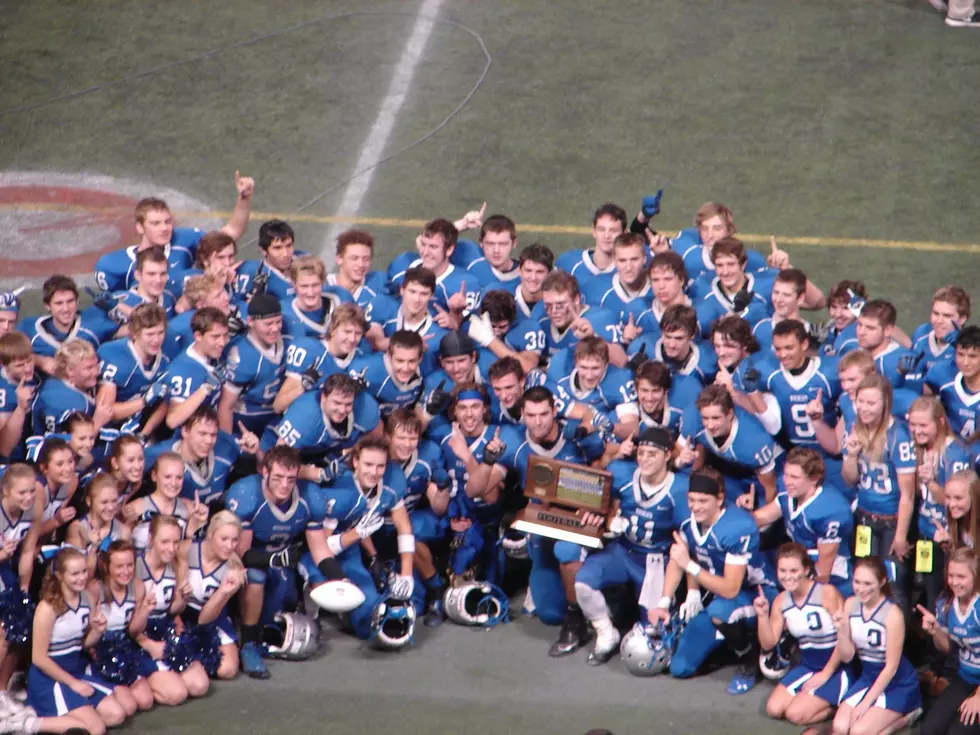 Owatonna's McCauley Sets a Record; Sullivan Makes a Tackle
Roy Koenig/Townsquare Media (2013)
A pair of teammates from the 2013 state championship football season for the Huskies made news on the college gridiron last weekend. Carter McCauley, a senior with Winona State University, became their all-time leader in field goals made with 46 after connecting on 3-of-4 attempts in a win over Upper Iowa. He earned Northern Sun Intercollegiate Conference honors as the special teams player of the week. The Warriors (5-0) play a big game Saturday at top-ten ranked Sioux Falls. McCauley also holds the school record with a 59-yard field goal during the 2015 season.
Ty Sullivan, a senior with UMD, made his college debut last Thursday, completing a comeback from a devastating knee injury suffered in the high school championship game in 2013. Sullivan suffered nerve damage to his lower leg when his knee was severely twisted. In the Bulldogs' win over St. Cloud State, Sullivan made a tackle while covering a kickoff on his first-ever collegiate play.
OHS coach Jeff Williams was thrilled to see that Sullivan played, "(Ty) practiced and lifted, has done his deal to try to work his way back. And to be able to run down on a kickoff and make a tackle on his first play." Williams added, "It also says an awful lot about those guys up at UMD. Coach Wiese stuck with his scholarship...Ty is a captain this year."
UMD goes to Minnesota State-Moorhead Saturday.