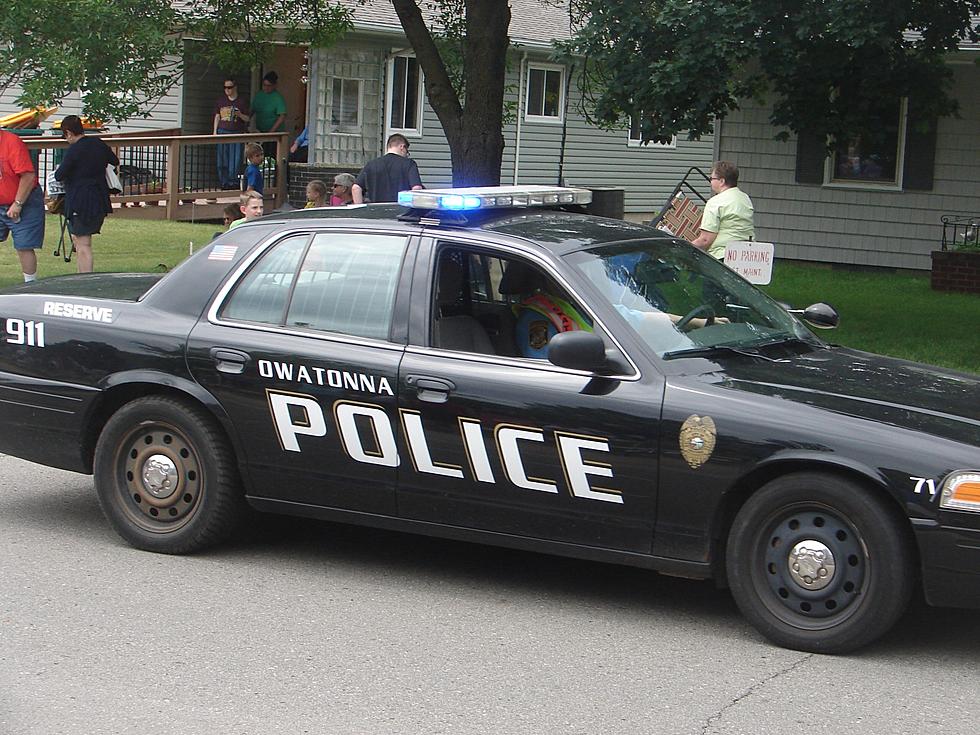 Owatonna Police Investigating Vehicle-Pedestrian Crash
Roy Koenig/Townsquare Media
Owatonna Police are investigating a vehicle-pedestrian crash that occurred Monday, November 30. On Friday, December 4 the Owatonna Police Department (OPD) issued a plea to the public to assist with locating a pick-up truck that had been involved in the accident. In the initial news release, the department stated, "The driver stopped and met with the pedestrian however left before emergency responders arrived."
In a follow-up news release Friday afternoon, OPD indicated, "The driver and vehicle involved...has been identified with the assistance of the public. The driver called the Owatonna Police Department and is cooperating with the investigation." The individual is identified as a 40-year-old Owatonna man.
The woman struck Monday afternoon around 3 pm at the intersection of Cedar Avenue South and 18th Street is an 88-year-old Owatonna woman who was treated and "released from the hospital and is resting at home."
Enter your number to get our free mobile app
In its weekly Just the Facts e-newsletter, Owatonna Police report they made an arrest Sunday after a vehicle fled from an officer during a speed enforcement event on West Bridge Street. Just the Facts reports the vehicle was traveling 44 miles-per-hour in a 30 zone. When an officer attempted to stop the vehicle, it "sped off at a high rate of speed, blowing the red light at Main Street and Grove Avenue."
The car eventually lost control at the corner of Lincoln and Main and struck a tree. The driver fled on foot. Owatonna Police called on their canine at that point. "Vegas was summoned to the scene and tracked the driver to the Pillsbury Campus. As the officers searched the area, a male matching the description of the fleeing driver came out of the dormitory with his hands up and surrendered.
Thirty-six-year-old Carr Brazelton of Owatonna was arrest and jailed, while being charged with Fleeing a Police Officer in a Motor Vehicle, which is a felony.
15 of the absolute worst gifts you could buy for Secret Santa
Ho Ho Ho: Christmas Lights in Owatonna's Central Park