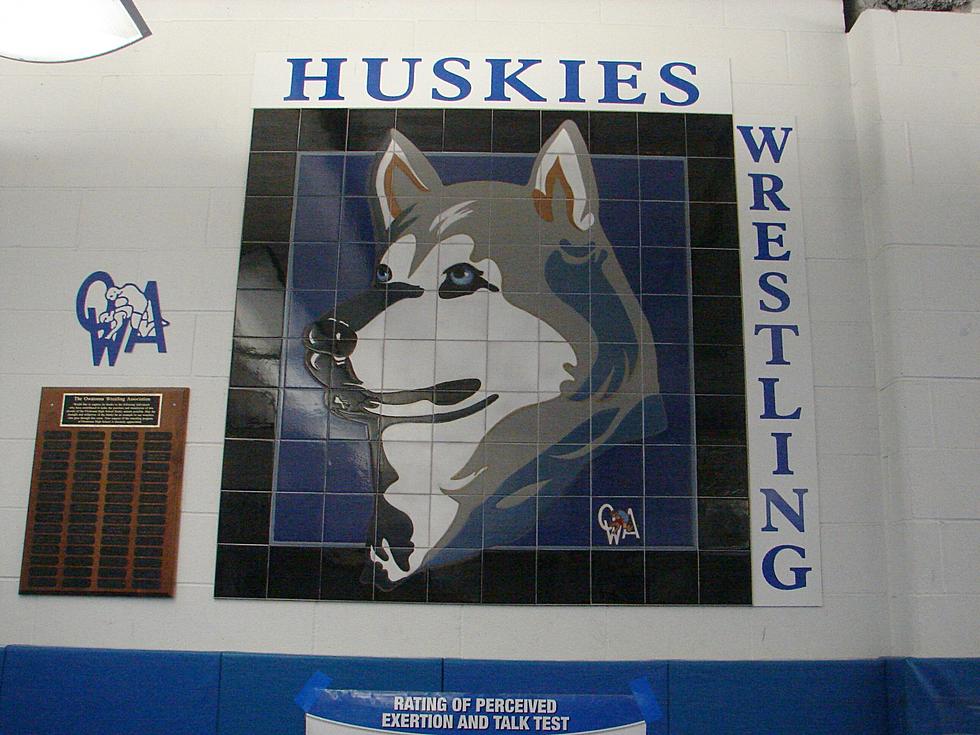 Owatonna Hosts Wrestling Showdown
Roy Koenig, Townsquare Media
Stay inside where it's nice and warm and huddle up with your radio, laptop or radio station app to catch Owatonna High School wrestling, boys hockey and boys basketball, or Blooming Prairie boys basketball over the next couple of frigid evenings.
The No. 8 rated OHS wrestlers host Section 1AAA foe Farmington at 6 pm Thursday, February 11 with coverage on AM 1390 KRFO and the KRFO app, plus simulcasting at 94.7FM. The meet was supposed to be a triangular with Rochester Mayo, but the Spartans won't be coming.
Also Thursday, the Huskies boys hockey squad skates at Winona inside chilly Bud King Ice Arena. Kat Kountry 105 FM will have the play-by-play for the scheduled 7:15 pm start.
Friday, February 12, the OHS boys basketball teams hosts Winona at 7:30 pm on AM 1390 KRFO. Meanwhile the Blooming Prairie boys basketball team entertains Waterville-Elysian-Morristown at 7:15 pm on Kat Kountry 105 FM.
The AM 1390 KRFO High School Coaches Show will recap this week's action and set the stage for next week Saturday morning at 9 am.
Area schedule for Thursday, February 11
Boys basketball
Medford at Mankato Loyola
Boys hockey
Owatonna at Winona
Girls hockey
Winona at Owatonna (Teacher Appreciation Night)
Wrestling
Farmington at Owatonna
WEM/JWP & Goodhue at Medford
Triton & St. Croix Lutheran at Cannon Falls
Friday, February 12
Boys basketball
Winona at Owatonna on AM 1390 KRFO
WEM at Blooming Prairie on Kat Kountry 105 FM
NRHEG at Hayfield
Triton at Zumbrota-Mazeppa
Girls basketball
Owatonna at Winona
Blooming Prairie at WEM
Cannon Falls at Triton
Hayfield at NRHEG
Girls hockey
Warroad at Dodge County
Junior hockey
Wisconsin Rapids at Steele County Blades (Owatonna)
Who is the most famous person you went to high school with? Was it any of the following celebrities?
STAR STRUCK: See Where These 15 Celebrities Went to High School in Minnesota