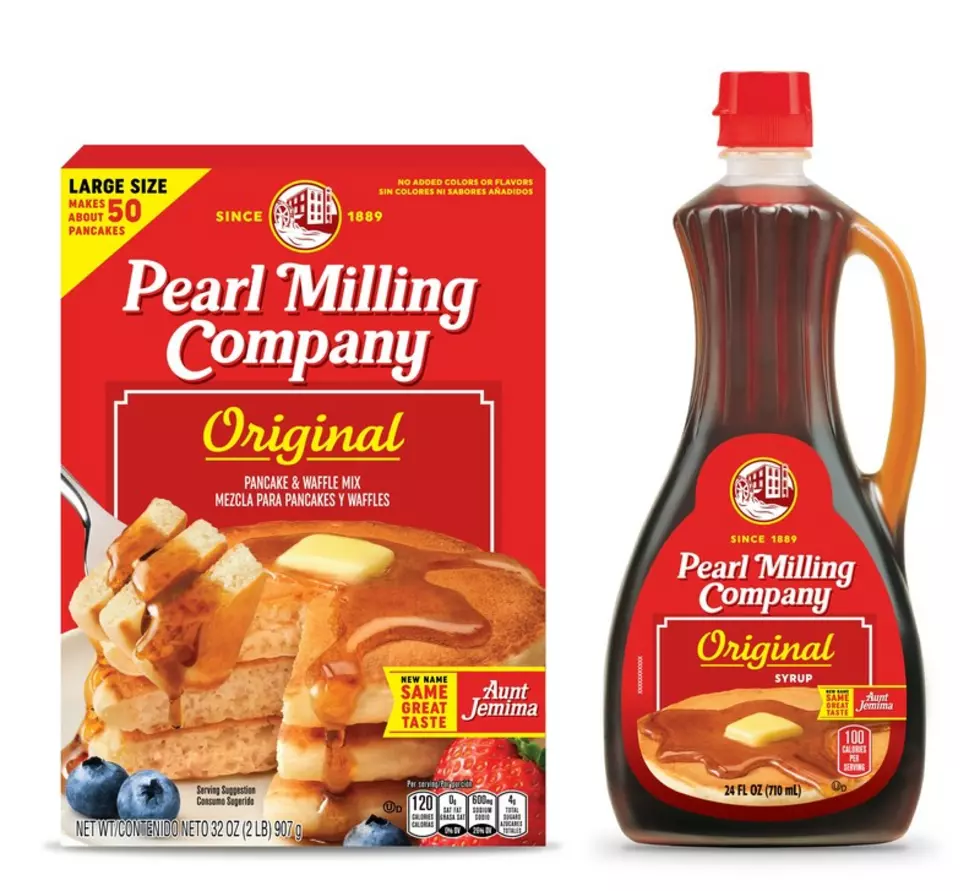 Aunt Jemima Rebranding with New Name and Packaging
PepsiCo, Inc.
During the summer of 2020 there was a wave of companies removing racial stereotypes from products, Aunt Jemima was top of the list.
Starting in June you'll start seeing a new look and name for the over 100-year-old brand. Aunt Jemima branded pancake mixes, syrups, cornmeal, flour, and grits products will now be called Pearl Milling Company.
The new name is also part of the company's long history, according to parent company PepsiCo, "Pearl Milling Company was founded in 1888 in St. Joseph, Missouri, and was the originator of the iconic self-rising pancake mix that would later become known as Aunt Jemima."
Enter your number to get our free mobile app
In 1925 The Quaker Oats Company purchased the Aunt Jemima brand and over the years they've worked to re-image the Aunt Jemima character from an enslaved "Mammy" archetype to a modern African-American woman, but the time has come to retire the brand.
Pearl Milling Company is also making a $1 million commitment to support non-profit organizations that will "empower and uplift Black girls and women." In the coming weeks a website will go live letting the public nominate non-profit organizations for grants.
Aunt Jemima is just one of many brands taking its place in the trash bin of history like Uncle Ben's, Mrs. Butterworth's, Eskimo Pie, and Land O' Lakes rebranded removing the Native American woman from its packaging.
Foods That Northlanders Can Eat In One Sitting