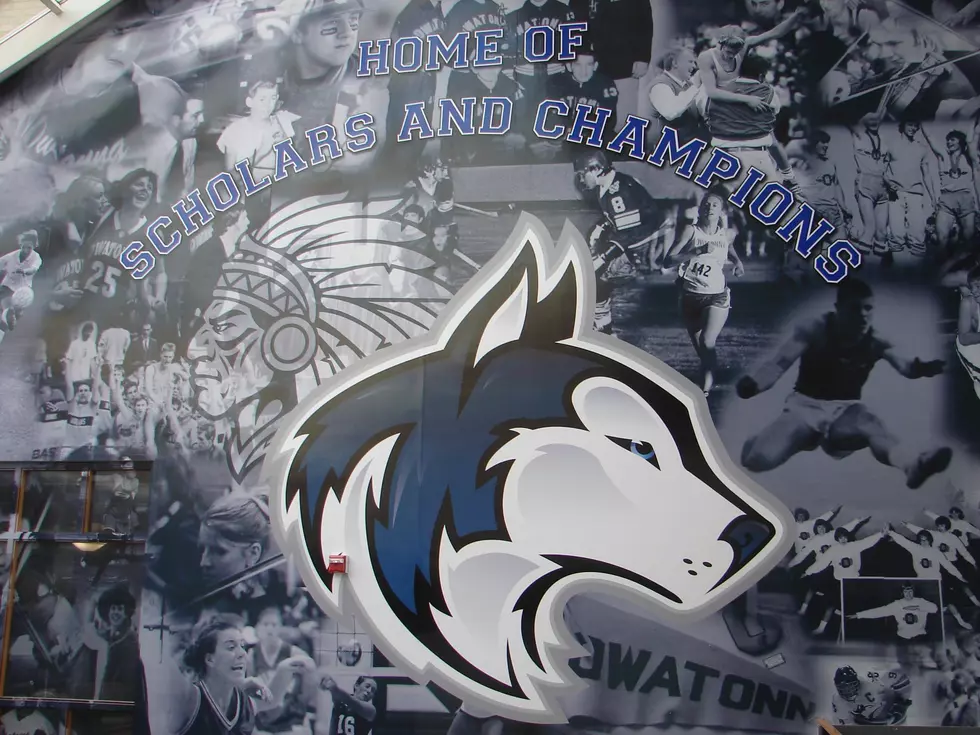 Owatonna Grads in NCAA Tournaments this Weekend
Roy Koenig/Townsquare Media
Several Owatonna High School graduates are playing their collegiate fall sports late into the season as members of teams that have reached NCAA tournament play. Asia Buryska is on the Bemidji State women's soccer team that's in the Division II tournament on Friday, November 19. Zach Mensink plays for Wisconsin-La Crosse football that plays Saturday in the Division III tournament. Matt Williams is with Minnesota-Duluth who appears in the Division II football tournament this weekend.
Bemidji State women's soccer won the Northern Sun Conference regular season title to reach Friday's NCAA tournament as a number three seed. They play Central Oklahoma in the first round. Buryska is a sophomore for the Beavers.
See the Division III football bracket. Wisconsin-La Crosse plays at Albion Saturday at 11 am. UW-L is joined by fellow WIAC member Wisconsin-White Water, who hosts Greenville in the first round. A pair of MIAC teams play Saturday as well. Conference champ St. John's hosts Lake Forest Saturday. MIAC runner up Bethel goes to Central (Iowa).
The UMD Bulldogs face Angelo State in the Division II tournament. See the bracket here. UMD is one of three NSIC teams in the tournament, joining Bemidji State and Augustana, who play each other in the opening round.
ROBB SCORES TREMENDOUS WIN
OHS grad and three-time state high school champion Peyton Robb sparked Nebraska to a win earlier this week with an upset win over a defending NCAA champ. Robb recently returned from representing Team USA at a world freestyle wrestling tournament.
Enter your number to get our free mobile app
Look Inside This Million Dollar Faribault Home!
This million-dollar home on the shores of Roberds Lake in Rice County is truly a one-of-a-kind home that is all found on one floor with three bedrooms and two bathrooms, heated floors, and a three-car garage. Take a look at this 2020 build!
Need A Vacation? Check Out This Luxury Lakeshore Rental In Gordon, WI
The Coolest Wisconsin Cabins You Can Rent on Airbnb
Looking for a Midwest getaway? Spend a few days at one of these cozy Wisconsin cabins available on Airbnb!