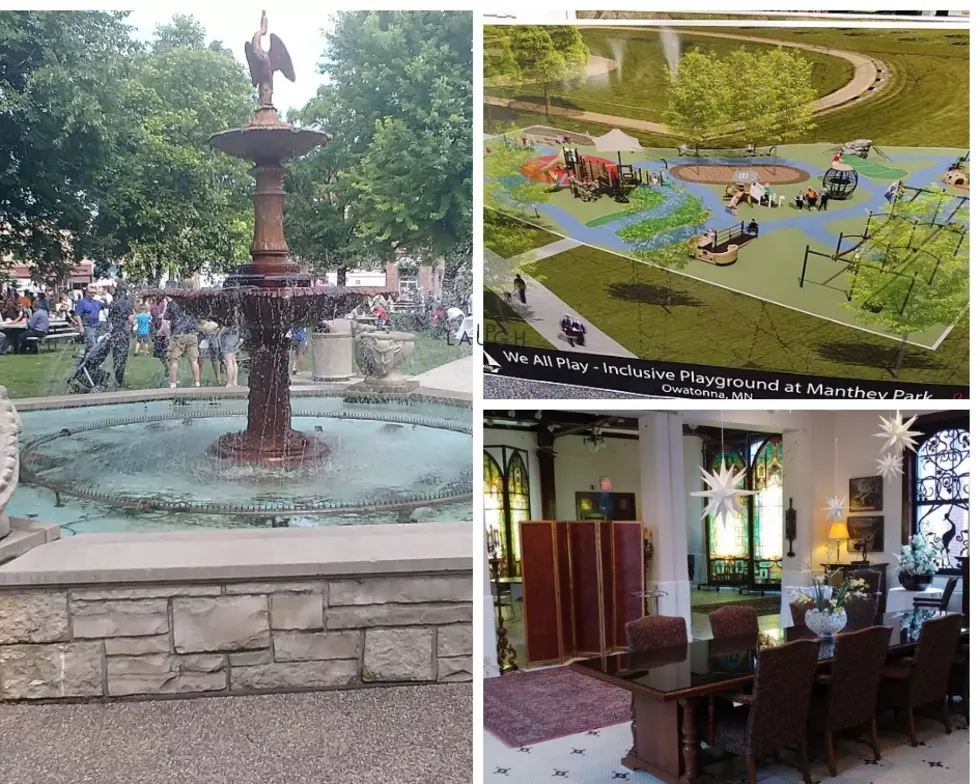 Owatonna Foundation Raises Cool $1M in 2020
Roy Koenig/TSM
2020 was a good year for the Owatonna Foundation, and by extension, for the community as well. Executive Director Laura Resler reports over $1 million was raised during the year. A press release states, "the Owatonna Foundation reached an amazing, and to date, first milestone of reaching a million dollars in donated funds in 2020." Resler says, "In January we had an anonymous donation of $500,000 which gave us a huge head start to our 2020 fundraising campaign."
"That donation, along with incredible generosity of our community, has helped us raise $1,057,763 this past year...There are truly no words to express our sincere gratitude and appreciation to everyone who has contributed to the Owatonna Foundation in 2020. We are humbled by the support and trust that the community has in us," she added.
Grant recipient projects represent a cross section of Owatonna.
Fire Department, $12,500 for PPE storage
Steele County Free Clinic, $15,248 for pediatric dental equipment
Let's Smile, $25,000 for a van for dental visits to schools
We All Play, $33,208 toward playground equipment
City of Owatonna, $25,000 for Central Park fountain restoration
Owatonna Arts Center, $5,000 for floor repairs
Hospitality House, $18,751 toward new windows and door
Steele County Master Gardeners, $8,700 for a storage shed and equipment
The foundation made a $20,000 donation to Community Pathways and SEMCAC early in the pandemic. The news release says, "While this donation was outside of the Foundation's normal scope of capital projects, the Trustees felt that unprecedented times called for unprecedented action."
Resler added, "All of us at the Owatonna Foundation are looking forward to a better 2021 for everyone. This past year we have seen the best of us working towards an end to the pandemic, caring for those affected, the tenacity and courage of our citizens and community businesses and the sheer strength of the human spirit."
The stated mission of the Owatonna Foundation is "improving the quality of life for present and future generations by supporting Owatonna projects that focus on community, arts, recreation and education." Over $12.2 million has been donated to local projects since the foundation began in 1958.
OwatonnaLive.com will hold a fundraising virtual Bingo game on Sunday, January 10 to benefit the We All Play inclusive playground project in Owatonna. The park should open for use in 2021.
LOOK: Owatonna Fills Streets With Holiday Cheer During Downtown Christmas Cruise
STUNNING: 12.42 Million Will Buy You Prince's Canadian Estate (PHOTOS)
MORE TO EXPLORE: The Cutest Dogs of Rochester, Minnesota