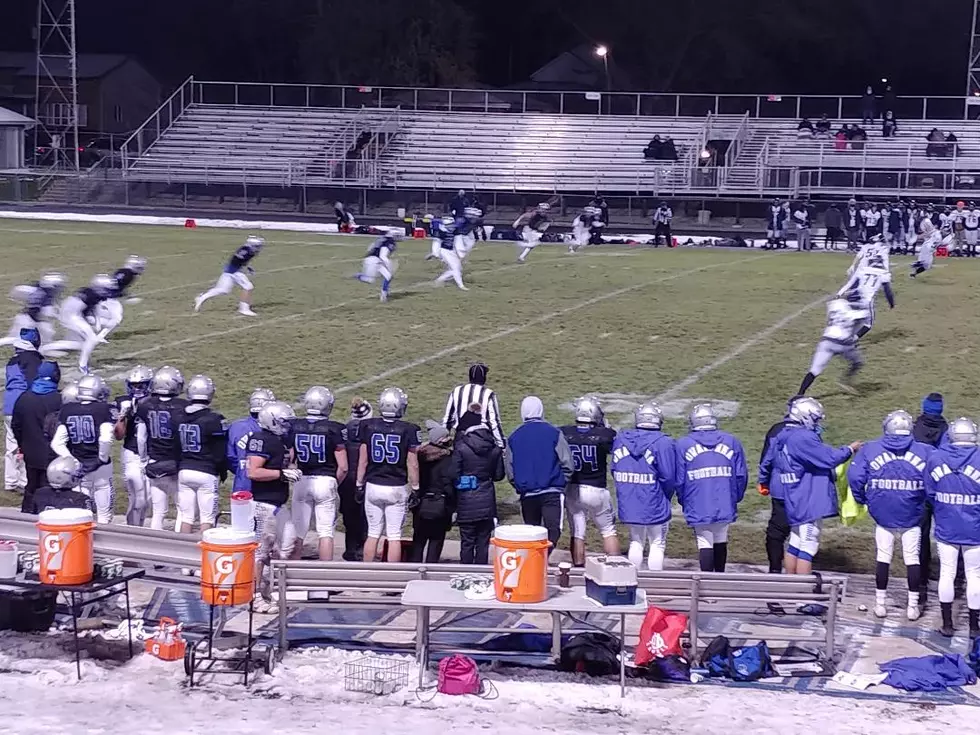 Owatonna Football Game Canceled due to COVID [UPDATE]
Roy Koenig/TSM
The Owatonna High School football team is in a uniquely 2020 predicament. Their opponent for Friday, October 30 is dealing with COVID and is canceling their next two games. The news broke Saturday night from @huskiesfootball on Twitter, "Our game at New Prague scheduled for October 30 has been cancelled due to COVID concerns on the Trojans roster. We are now in search of a game this week."
Enter your number to get our free mobile app
@NewPragueFB tweeted, "Unfortunately, a COVID situation will require us to cancel our 10/30 varsity game vs Owatonna and our 11/6 varsity game at Mayo. Our JV and 9th grade teams are not affected and will continue to play during that time."
Another team looking for a game this Friday is Kasson-Mantorville. The KoMets are scheduled to play at Albert Lea. The Tigers pulled out of their game at Winona this past Friday (October 23). @KM_Activities tweeted that the football team "has some solid leads on an opponent for this Friday." Incidentally, the KoMets just played at New Prague on Friday.
This isn't the first time COVID has affected Owatonna sports this fall. The soccer teams lost their matches against Albert Lea due to some positive tests at Albert Lea High School.
A lack of officials and referees has also been a challenge this fall. Owatonna's volleyball season opener was postponed a day a couple of weeks ago in order to find officials.
Then there was the weather adding to the workload on OHS Activities Director Marc Achterkirch. Snow last Tuesday bumped the soccer playoff matches to Wednesday and forced the Huskies' teams to go on the road to Albert Lea and Kasson to use turf fields.
The fields at Lincoln for Saturday's girls soccer section final and Friday for the football game were in great shape, prompting a Tweet from Achterkirch through @OwatonnaHuskies, "Since Thank You to our city and school district grounds crews for an amazing job getting our fields in excellent playing conditions over the past few days."
The Owatonna girls soccer team lost 4-1 to Lakeville South in the Section 1AA final on Saturday afternoon. (Full story to come.)
There are several sports adjustments this week in the local area.
Medford's volleyball match at USC Monday, October 26 is postponed.
Triton's volleyball match with Kasson-Mantorville Tuesday, October 27 is postponed.
Owatonna's volleyball match at Faribault on Thursday, October 29 is postponed.
Triton's home volleyball match with Rochester Lourdes on Thursday, October 29 is postponed.
Owatonna's football game at New Prague on Friday, October 30 is canceled.
NRHEG's football game on Friday, October 30 at Maple River is rescheduled for Saturday, October 31 at 1 pm.
SAY WHAT? 15 Minnesota Town Names That Are Hard to Pronounce
WOW: Check Out the Largest Home for Sale in Minnesota
YOU BETCHA: The Most Minnesota Halloween Costumes