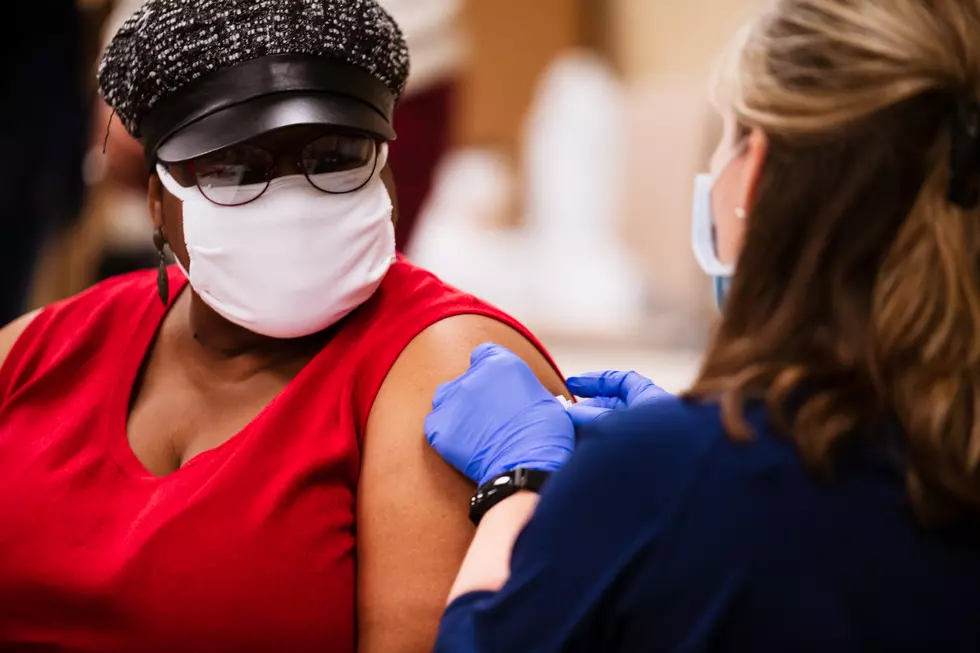 Over 900,000 Minnesotans Have Had a COVID Shot
(Photo by Jon Cherry/Getty Images)
St. Paul, MN (KROC-AM News) - The number of Minnesotans who have received at least one dose of COVID-19 vaccine has topped 900,000.
That is almost 16 percent of the state's population. 467,300 people in the state are all fully vaccinated against the viral illness and about 50 percent of Minnesotans 65 years and older are at least partially vaccinated. In Olmsted County, almost 28 percent of the population has received at least one dose of the vaccine. That equates to over 43,000 people and over 31,300 have had both vaccine doses.
Today, the Minnesota Department of Health reported three coronavirus-related deaths and 636 new COVID-19 cases. 7 of those new cases were in Olmsted County. The statewide daily testing positivity rate was about 3.3 percent.
The number of Minnesotans hospitalized because of COVID-19 is the lowest it has been since mid-July of last year.  The latest report shows a total of 230 people are currently hospitalized and 47 of the patients are in intensive care.
News Update:  Two Discovery Square Building in Downtown Rochester Scheduled For "Topping Off" Today
10 Facts You Probably Didn't Know About Minnesota