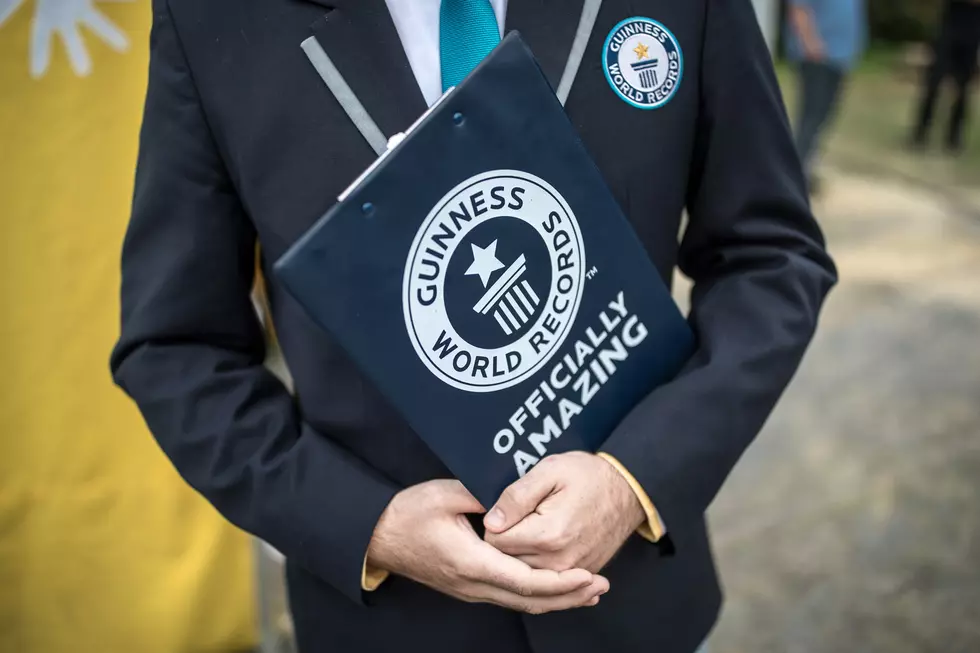 New York Man Sets New World Record by Ripping 29 License Plates
Maja Hitij
There is literally a World Record for everything! One New York man set a new record for most license plates ripped in half in one minute, one that he previously set back in 2018.
Bill Clark is not only a U.S. National and World Powerlifting champ, he's also the proud owner of a Guinness World Record holder. Clark set the original record of 23 license plates torn in half in a minute back in 2018, and over the weekend broke that record! Over the weekend, the Minor League Baseball team in Binghamton hosted Clark and Guinness in an event set to raise money for the frontline workers and the Make-A-Wish Foundation.
The truth is when Guinness contacted me I really didn't want to do it. But with the charities and everything else I decided it would be a good thing to do. - Bill Clark
You can check out the video of the World Record posted by the Binghamton Rumble Ponies below!
Enter your number to get our free mobile app
DREAM HOUSE: Perfect Minnesota Home For Sale Features Brewery and Ice Rink
Wake up with Jarred Becker every weekday morning from 6a-10a on AM 1390 KRFO
Connect with me on Social Media!
Twitter - @Jarred_Becker
Facebook - Jarred Becker