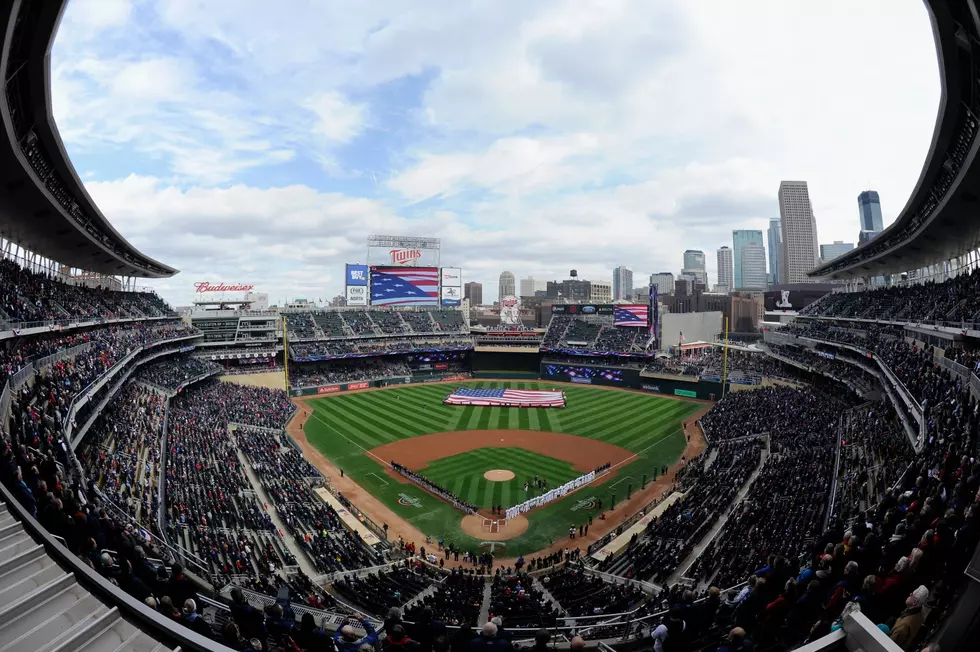 Minnesota Twins Remove Statue Of Former Owner From Target Field
Getty Images/
Hannah Foslien / Stringer
Enter your number to get our free mobile app
The Minnesota Twins released a statement Friday morning on the removal of the Calvin Griffth statue that sat on the Target Field Plaza since its inception in 2010 because of racist remarks made by Griffth in Waseca in 1978.
The statement was released on the team's social media platforms, and according to the statement the statue was created to "pay tribute to those figures and moments that helped shape the first half-century of Minnesota Twins baseball - including a statue of Calvin Griffth, our former owner and the man responsible for moving the franchise here in 1961."
The removal of the statue is noteworthy because of Griffth's prominent role within the Twins history. While the franchise acknowledged the prominent role Griffth played in their history, they said they could not remain silent on the racist comments he made in Waseca back in 1978.
"While we acknowledge the prominent role Calvin Griffth played in our history, we cannot remain silent and continue ignoring the racist comments he made in Waseca in 1978. His disparaging words displayed a blatant intolerance and disregard for the Black community that are the antithesis of what the Minnesota Twins stand for and value."
Back in 2014, the Star Tribune wrote a story on Griffth's outburst in Waseca and what he said. He was answering a question on why he decided to move the team from Washington D.C to Minnesota. You can read his remarks here.
You can read the full statement from the Minnesota Twins below:
NEXT UP: Which is Your Favorite MN Sports Venue?