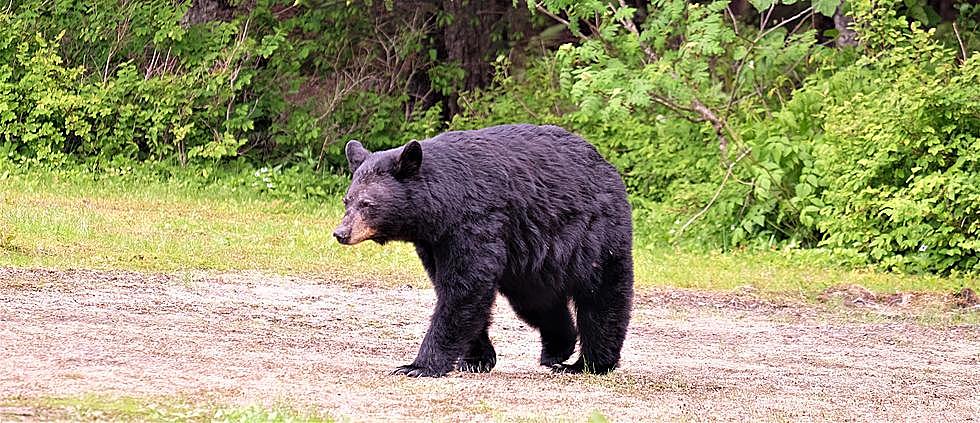 Minnesota DNR Reminds Residents Try Not To Leave Food Out For Bears
Photo: Bruce Warrington on Unsplash
Back in early December, Jeanette Anderson who has a home in the Congdon area of Duluth had realized that a bear had made a hibernation home under a porch in her front yard. Since they only use the backyard entrance of their home they decided to leave the bear alone until it woke up and left in the spring. For more on this story Click here.
Fast Foward to the end of March as Anderson realized that the bear had indeed woken up and left their temporary den, but has come back during the day on some occasions after wandering the neighborhood at night in search of food.
More Northland bears will be coming out of hibernation for the season and are very hungry in search of any type of food source and are common in the area including Duluth and Superior. Therefore the Minnesota and Wisconsin Department of Natural resources is encouraging residents to try and take precautions to decrease the chance of a bear wandering your property
Most importantly they are reminding people to make sure bears cannot access garbage and recycling cans. They advise that if possible leave your garbage cans in your garage or other storage units if possible. If they must be outside it is best to try and secure the tops of the garbage cans.
Another common food source for bears is pet food left outside and bird feeders. The DNR recommends that you do not put out bird food until October and assures that they will find a natural food source until then. If you insist on having a bird feeder out in your yard make sure they are really high up at least ten feet up and four feet out from tree trunks to make it inaccessible to bears. They also recommend that you store your grill right now or at least clean it thoroughly so it does not smell like food.
Eric Nelson, the  Minnesota DNR wildlife damage program supervisor said to the Duluth News Tribune (According to the DNT Paywall). "Prevention is key. Once a bear finds a food source, it will likely return again."
If you end up with a problem bear on your property that will not leave you are asked to contact your local DNR wildlife office at dnr.state.mn.us/areas/wildlife/index.html The DNR rarely traps and removes problem bears anymore and if you are not able to live with the bear in your area it may be shot and killed. Again why it is so important to try your best to not attract the bears in the first place.
Essential Items You Need To Make Your Backyard An Oasis
27 City Park Spaces In Duluth + Superior To Spend Time Near The Water
This is by no means a complete list of every park in Duluth and Superior with some kind of body of water, but it does include some of the best options in the Twin Ports to enjoy some time near a lake, river, stream, or pond!