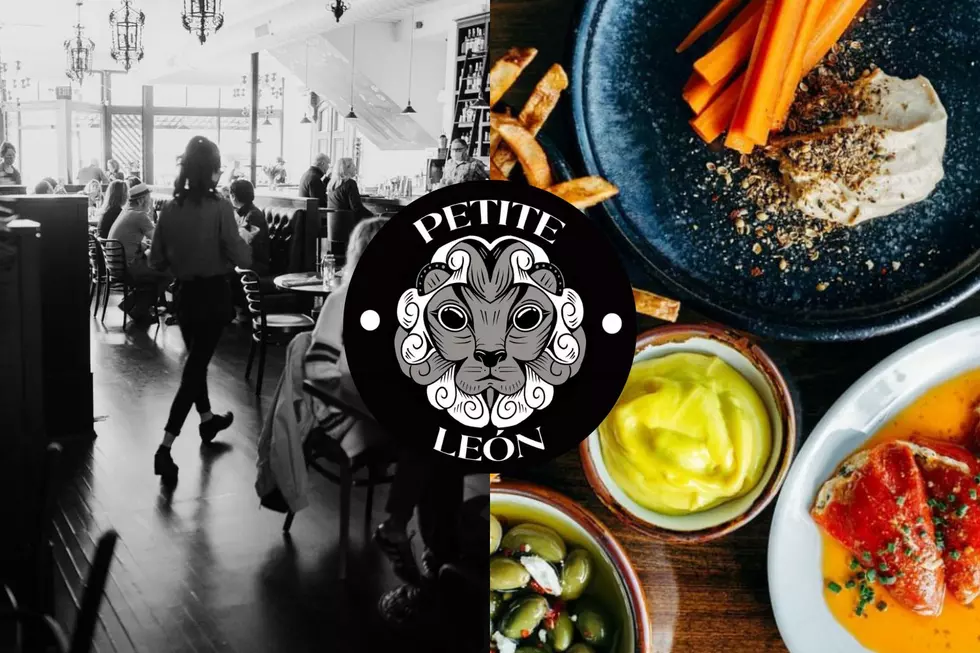 Minneapolis Bistro Named in Top 50 Restaurants in US by NYT
Photos are provided by Petite León's Instagram (@petiteleonmpls)
It is very exciting to hear that one of South Minneapolis' newer restaurants was not only recognized for its beauty but was among the 50 on the New York Times' prestigious "Restaurant List." Bring Me The News gave the latest scoop on The NYT including Petite León on its list of food reports and critics revealing their pick of the best America has to offer in 2022.
The New York Times article gives a little synopsis on each of the 50 restaurants they choose to give a spotlight on, and the one for Petite León by Brett Anderson is so heartwarming. Brett Anderson explains:
The chef Jorge Guzmán was born and raised in the Yucatán, and that region's cuisine animates a number of his arresting dishes, including al pastor pork collar, charred broccolini with mole verde and ancho chile-black garlic marinated bavette steak with a bright piquillo pepper sauce. The aesthetic here is inventive and comfortingly familiar (yes, there is a Caesar salad and a fancy cheeseburger), and it extends to the cocktails of Travis Serbus, a local bar veteran and Mr. Guzmán's business partner. They opened Petite León in the fall of 2020, unsure what the future held. What emerged is a sophisticated restaurant as inviting as a corner saloon.
If you are wondering why Jorge Guzmán's name sounds familiar it is because according to bringmethenews.com, he "was the mastermind behind the acclaimed Brewer's Table at the Surly Destination Brewery in Northeast Minneapolis, for which he was nominated for a James Beard Award. Surly decided to close the restaurant, despite high praise, in 2017."
While Guzmán did struggle for a while he reconnected with an old chef friend, Ben Rients, and one thing led to another and they soon became partners leading to the development of Petite León. Located in the Kingfield neighborhood at 3800 Nicollet Avenue, Bring Me The News explains that "the establishment prides itself as a 'neighborhood restaurant.'" And it was even honored last year as "Best New Bar" by Eater Twin Cities. This Lovely bistro is open from 5-10 p.m., Tuesday through Saturday so check out their menu and stop sometime!
All information is credited to the articles from bringmethenews.com, and nytimes.com.
10 Great Local Restaurants Courtlin Ate at This Summer
Now that summer is finally coming to a close, I've been looking back at some of my favorite moments from the past few months. As it turns out, a lot of my favorite moments involve food! Here are ten of the best meals I've had from local restaurants during the summer of 2022: