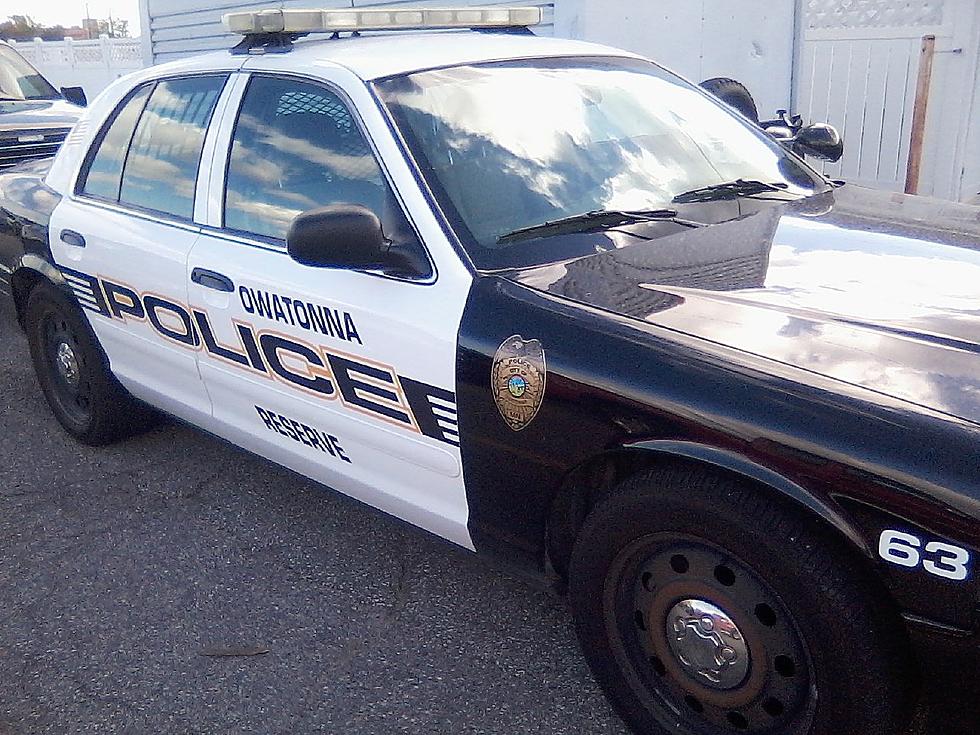 Man Arrested for DWI with Child in Vehicle
Townsquaremedia
Owatonna Police (OPD) report a recent incident that led to a DWI arrest of a man who had a seven-year-old in his vehicle. In the November 20 edition of the Just the Facts e-newsletter from the OPD, officials state they responded to a "report of a pick-up that had struck two parked cars in the parking lot and the driver was thought to be intoxicated." Officers were called to 2211 Hartle Avenue.
Enter your number to get our free mobile app
The responding officer found the vehicle with the driver and a seven-year-old child inside it. The newsletter states, "The officer observed the driver was showing signs of intoxication and had him perform roadside field sobriety tests, which he failed." The driver, 35-year-old Dominic Marshall of Albert Lea, "has been charged with two counts of third-degree DWI, gross misdemeanors."
On a positive note, Captain Jeff Mundale of the OPD hosted a Webelos pack of Boy Scouts earlier this month "for two hours to learn about the OPD, public service, safety, local ordinances, leadership, character skills and how to be an engaged community steward." The fifth-graders, part of Pack 354, got a tour of the police station and a squad car.
The Owatonna Police Department is part of a statewide Click it of Ticket campaign that continues through the Thanksgiving weekend. Just the Facts reports, "Between January 1 and November 1, preliminary reports show 85 unbelted motorists died on Minnesota roads this year, the highest overall year-to-date unbelted fatalities since 2012 (97)."
Sergeant Jason Petterson, the Toward Zero Deaths Coordinator for the OPD, said, "The rise in unbelted traffic fatalities is alarming. Your decision to buckle up can prevent a lifetime of heartache. Don't be that person. Use common sense and buckle up!"
KEEP READING: 10 Safest Neighborhoods in the Faribault/Owatonna Area
STOP: 8 Things to NOT do in Minnesota
2021's Best Colleges/Universities in the Country