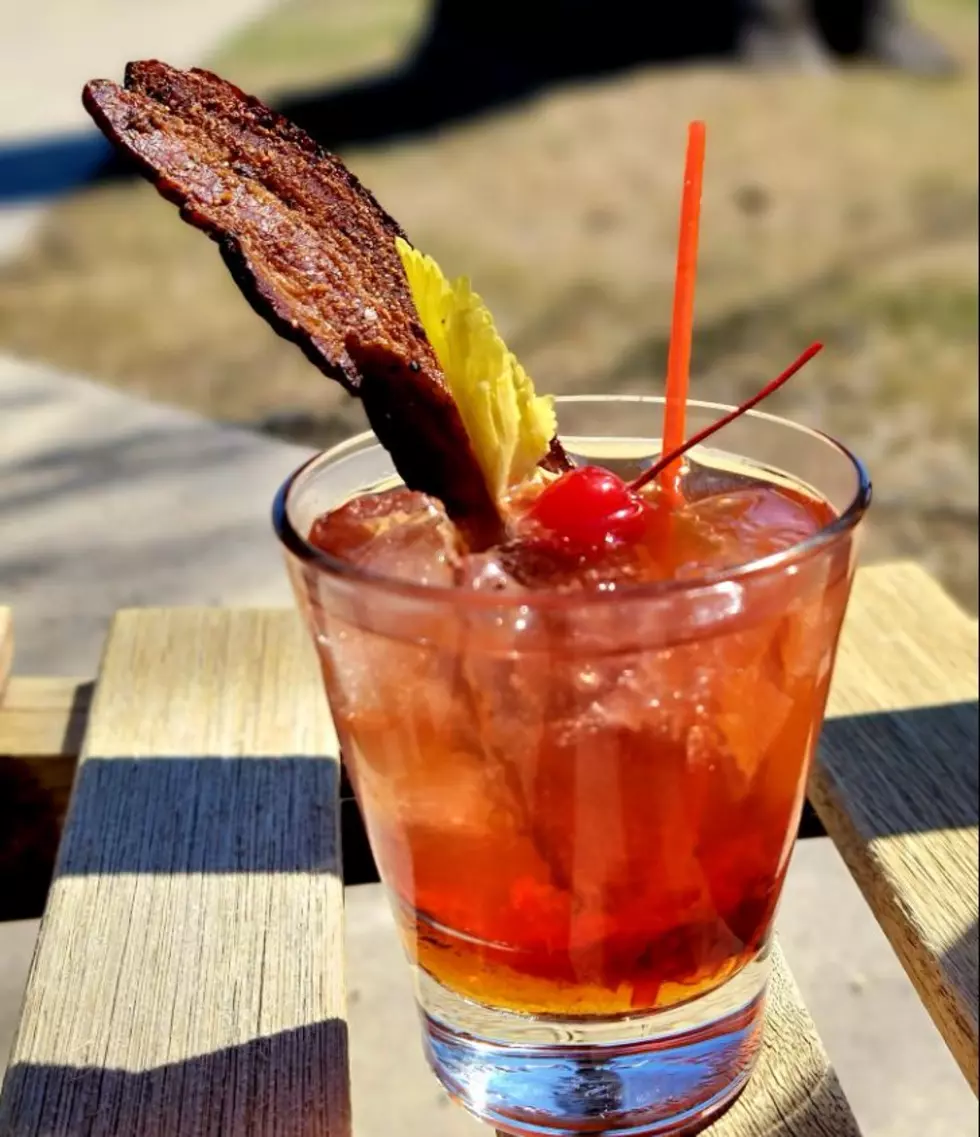 Local Resort Serving Up Signature Cocktail That Features Bacon
Image Credit: Winjum's Shady Acres Restaurant and Resort via Facebook
Everything is better with bacon, right? Ok I can think of some things that maybe wouldn't be better with bacon...COVID, wet trash, etc. Bourbon IS something that goes VERY WELL with bacon! One local resort is offering up a signature drink that features...candied bacon. The drink is aptly named the Pigly Wigly, and you can enjoy one on the shores of Roberds Lake at Winjums!
Last week Winjum's revealed the bacon-y beverage via social media and I couldn't help but save the post for later, for two reasons I want to really try it, and I'm working on getting over there in the next few days to do just that, and secondly I thought how cool is Winjum's for offering up a really unique beverage?
The Pigly Wigly is bourbon, candied bacon, muddled cherries, and a 'splash' of soda. But come on, look at that bacon!
Winjum's if you haven't heard is also BACK OPEN after being closed a good chunk of the winter due to COVID-19. They opened back up in time for St. Patrick's Day, and from the times I have gone past, they have looked pretty busy. The weather I am sure is helping as the warmer weather has people thinking about getting out their Personal Floatation Devices like boats, kayaks, and canoes to get out and enjoy the outdoors.
Winjum's is one of those places that if you don't know where it is, you might not realize what you are missing out on whether it's food or fun. Give it a shot, and check it out, as all of our area restaurants and businesses still need our support as we continue to climb out from under COVID-19.
11 Things That Happen In The Spring That Minnesotans Don't Like
We love that the weather is getting warmer in Minnesota but there are a few things about Spring that don't bring us joy. A few things actually make us gag because it is a nasty job,