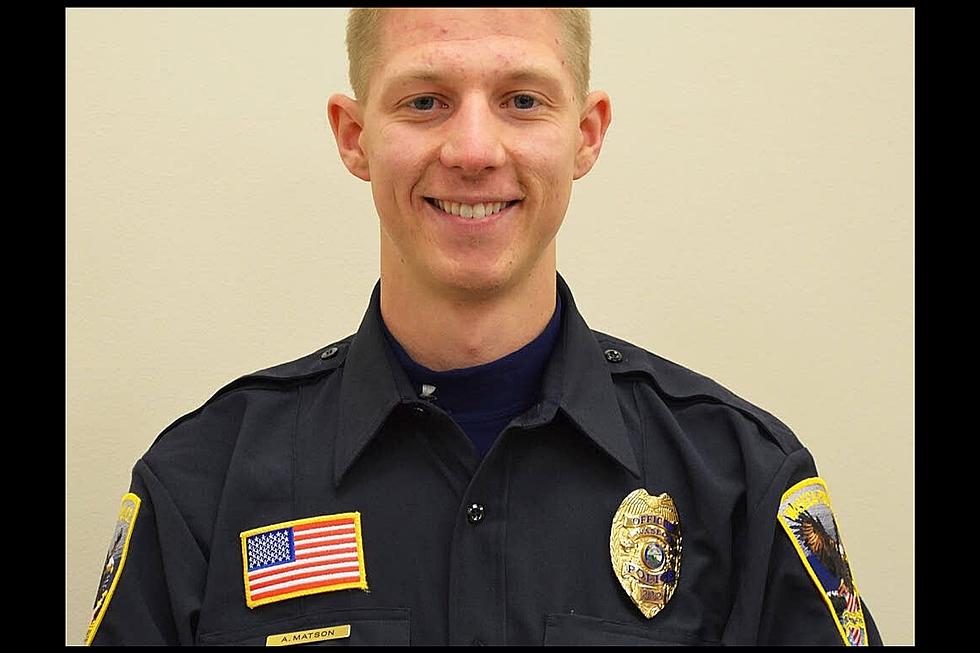 [LISTEN] Arik Matson Accepts Special Detail "MATSON STRONG"
Waseca Police Department photo
Today was the day not only a community but all of Southern Minnesota has hoped for over 9 months. Waseca Police Officer Arik Matson, arrived back in Minnesota this afternoon from Nebraska where he was undertaking physical therapy. Matson was escorted back to Waseca by numerous agency vehicles and even accepted a special detail after dispatched welcomed him home. Matson accepted the detail of "Matson Strong". Watch and listen to the emotional return of Waseca Officer 222, Arik Matson.
In a post to their social media page, the Waseca Police Department shared a video of Officer Matson on his return being welcomed back by dispatch and being offered a special detail. In the post, Waseca PD also shares its gratitude to the community and all those who took the time to welcome Arik back home on this cold October day.
"Today is a great day. Officer Arik Matson arrived home to Waseca to a hero's welcome. He is our hero. It was only by coincidence that Arik came home today, 10/19. In police radio talk, 10-19 means "Return to Station". Of all days he could have come home in the last 288 since January 6th- how much more perfect could it be?"
Thanks Jeff Dahlen & Jennifer Lee Dahlen for capturing this. If this doesn't give you chills... #backtheblue
Posted by Amy Jo on Monday, October 19, 2020
On top of his arrival back in Minnesota, the Minnesota Police and Peace Officers Association started a GoFundMe for the Matson's now that Arik is back. The GoFundMe is for "reliable accessible transportation to get Arik and the family to and from many medical appointments.  The MPPOA feels passionate about helping them raise money for a vehicle that can accommodate his wheelchair and their family of four."
So far over $25,000 has been raised for a vehicle that fits the Matson family's needs.
HAVE YOU SEEN ME? 32 Kids Missing From Minnesota