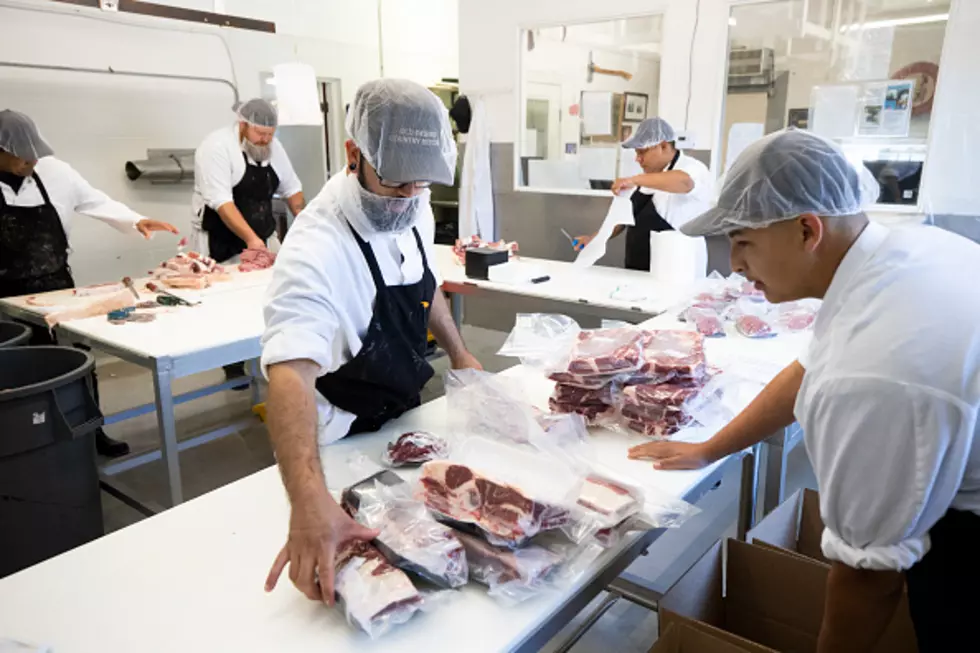 Minnesota Meat Processor Recalls Over 22,000 Lbs of Meat
Brent Stirtun/Getty Images
How does it happen that over 22 thousand pounds of meat slips by the normal process and channels to be shipped out without being inspected by federal inspectors?
That is exactly what happened recently. A recall of 22,096 pounds of frozen meet somehow was "produced without the benefit of federal inspection" and is being recalled by the processor Taher, Inc. based in Minnetonka.
The meat products in question were packaged between Feb 25th through Sept 22nd of this year.
These frozen meat products are mostly shipped to and used in senior living facilities, schools and corporate settings, according to U.S. Department of Agriculture's Food Safety and Inspection Service who issued the recall.
Enter your number to get our free mobile app
The frozen meat products included in the recall are:
16 pound boxes containing 4 boxes of Fresh Seasons Tater Tot Hot Dish. Check for lot code 056-282 and 108101060239 barcode.
16 pound boxes containing 4 bags of Fresh Seasons Sloppy Joe  Check for lot code 065-269 and 1081010602366
Food Safety and Inspection Service (FSIS) discovered the problem and determined that the frozen meat products were not federally inspected.
There is some concern that some food service institutions may have some of this recalled uninspected frozen meat in their freezers. So far, there have been no reports of illness from these recalled products.
You can call the USDA Meat & Poultry Hotline with any concerns or food safety questions at 1-888-MPHotline
St. Cloud Restaurants That Should Be on
Diners, Drive-Ins and Dives