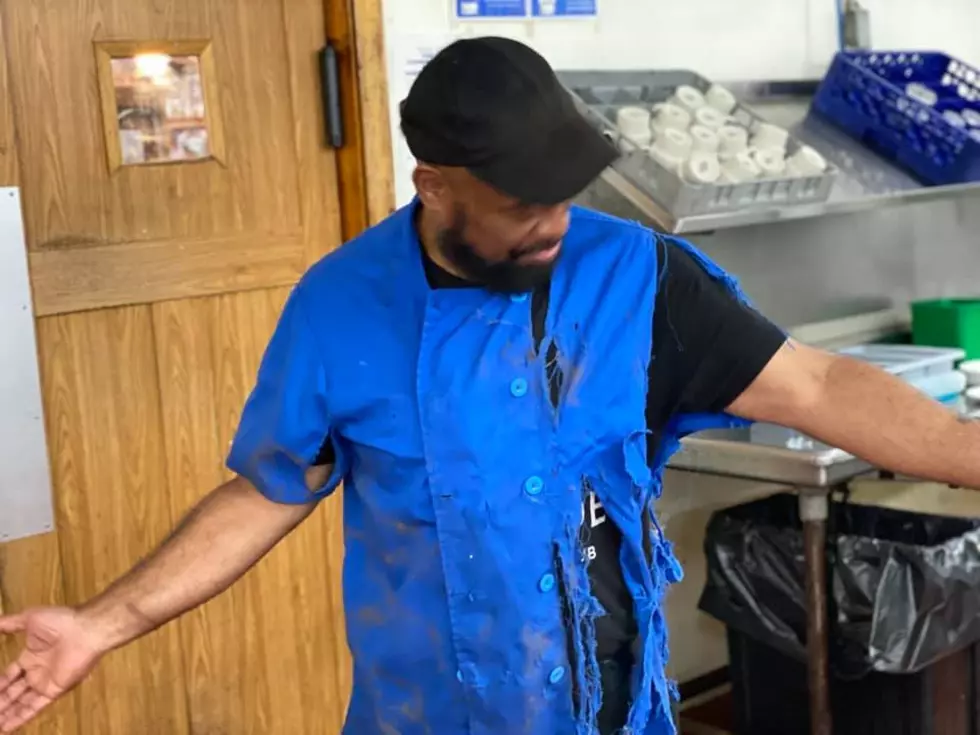 Kitchen Manager Saves Woman Attacked By An Eagle
Cascade Lodge & Restaurant via Facebook
Rarely do we ever hear about an Eagle attacking a human but that is what happened yesterday (August 13th) on the North Shore. Luckily, one brave man stepped up and saved the day!
The unlikely event took place near the Cascade Lodge and Restaurant in Lutsen. Cascade's kitchen managers, Bernie Banks stepped in to help a woman who was being attacked by the juvenile Golden Eagle. According to a report by the Duluth News Tribune, it was reported that the eagle had spent several hours hopping on various vehicles that would pass by, including a Cook County Sheriff's Office vehicle.
We think that the eagle is either sick or injured, it sat on the property on different trees and spots since last night. Then today, it decided that this person was walking by just close enough for it to go after her. - Jelena McAleer, Cascade Lodge & Restaurant Owner
At this time, it is unclear if the juvenile eagle was hurt or sick as when volunteers from the Raptor Center arrived, the eagle flew off.
Enter your number to get our free mobile app
KEEP READING: What Minnesota Animals Can Humans Outrun?
Wake up with Jarred Becker every weekday morning from 6a-10a on AM 1390 KRFO
Connect with me on Social Media!
Twitter - @Jarred_Becker
Facebook - Jarred Becker