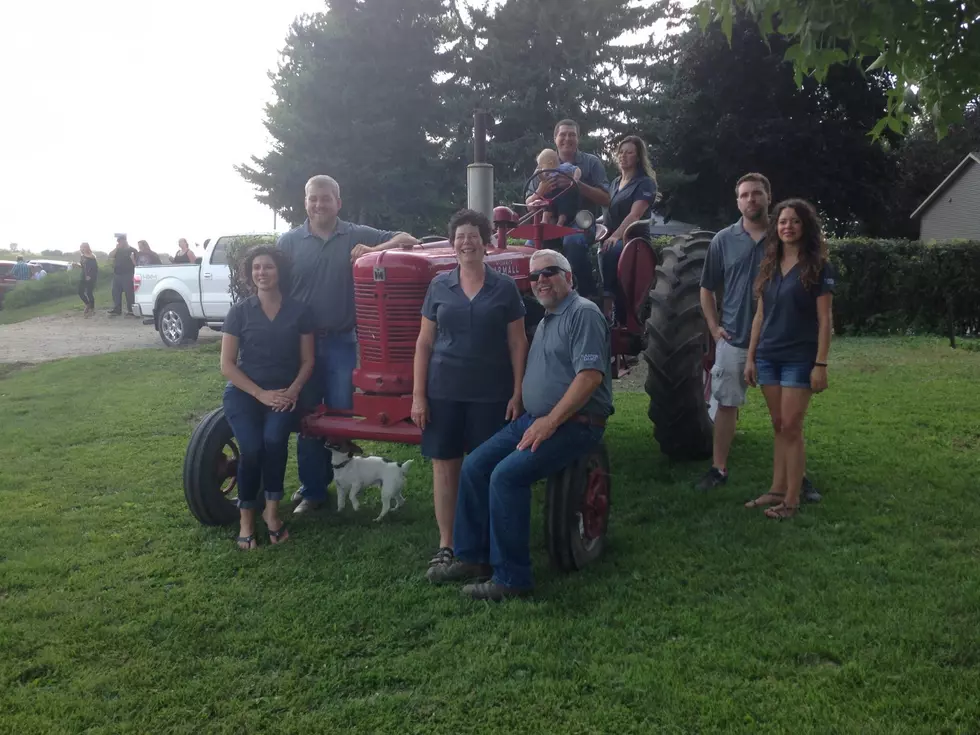 Kasper's of Owatonna Named Steele County Farm Family of the Year
Roy Koenig, Townsquare Media (2016)
The University of Minnesota Extension Service has recognized the Pete and Karen Kasper family as Steele County's Farm Family of the Year for 2017.
The Kasper family gives back to agriculture and their community by being involved in various organizations, according to the news release from the extension service. Pete works with Associated Mile Producers and the Steele County American Dairy Association. Karen is the director of the Midwest Dairy Association and was named the Midwest Farm Mom of the Year last fall. The Kasper's hosted the 'breakfast of the farm' event presented by the Steele County ADA June 10.
The family will be recognized as part of the hall of fame ceremony held on the opening day of the Steele County Fair Tuesday August 15 at 2:30PM. They will also be featured Thursday August 3 during Farmfest in Redwood Falls.
The Kaspers started their farm in 1987 with 65 Holsteins. An expansion was built in 1997. They now milk over 400 cows. Their three children were active in 4H and FFA while growing up and are active in agribusiness now.
Tony is a member of the I-35 Holstein Club and American Jersey Association and also does some custom baling, according to the extension service. Steph is a seed sales manager. Caitlin is a marketing director at Environmental Tillage Systems and grows produce to sell to local stores.
Families are nominated by local extension offices based on their commitment and support of agriculture.