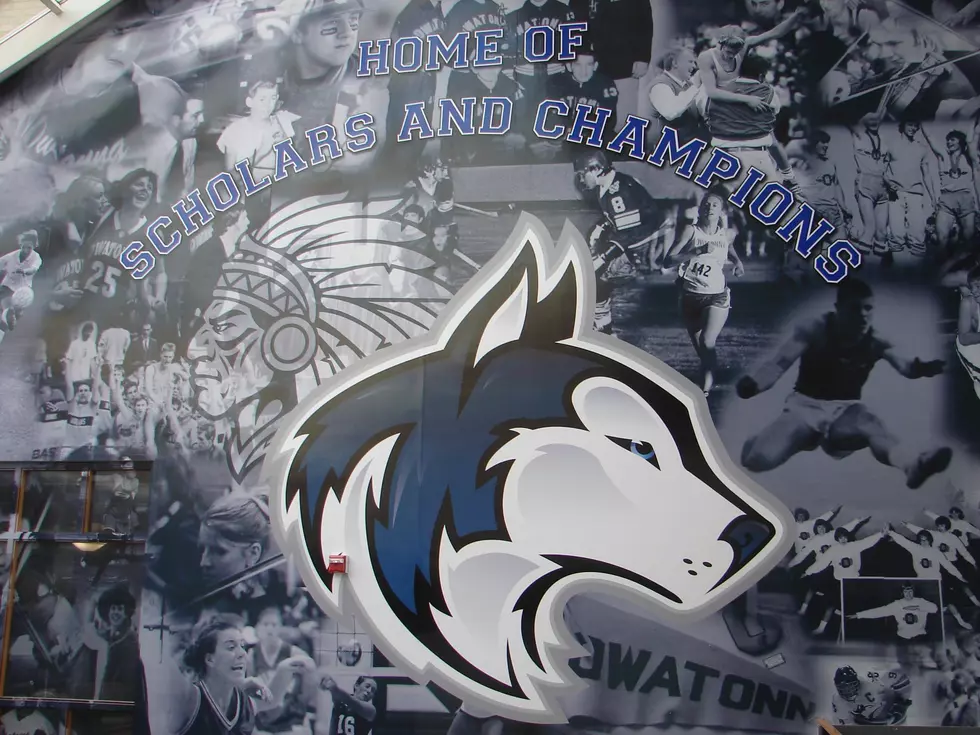 Jensen Talks His Way to State Meet
Roy Koenig/Townsquare Media
Owatonna High School senior Sheldon Jensen will take part in the state speech meet for the third straight year Friday at Apple Valley High School. He hopes to move up the rankings from his finish last year and make the finals. However, that would set the stage for a very busy day for him. Jensen plays a lead role in the high school's production of 'Sylvia,' which runs Thursday, Friday and Saturday at 7PM and Sunday at 1:30PM.
As a freshman, Jensen was seeking activities to be a part of at the high school. Some friends suggested they go to a speech information meeting. His friends decided on other activities, but Jensen joined speech and has performed a Great Speech each year. The last two have been political. Last year it was President Bush's reaction to the 911 terrorist attack. This year he is performing and analyzing Frederick Douglass' oratory in memory of Abraham Lincoln. Jensen says he plans to pursue Political Science in college.
Jensen has always had a strong interest in sports. He was a statistician for the girls' basketball team. He and Nick Hagen would occasionally drift into a radio play-by-play delivery between one another while compiling the stats. Jensen also was a manager for cross country and is the spirit leader for the pep band.
The Minnesota State High School League Class AA state speech meet begins Friday morning at Apple Valley High School. The Class A meet is Saturday, April 21 also at Apple Valley. NRHEG's Ben Lewer and Medford's Taylor Theisen will compete.