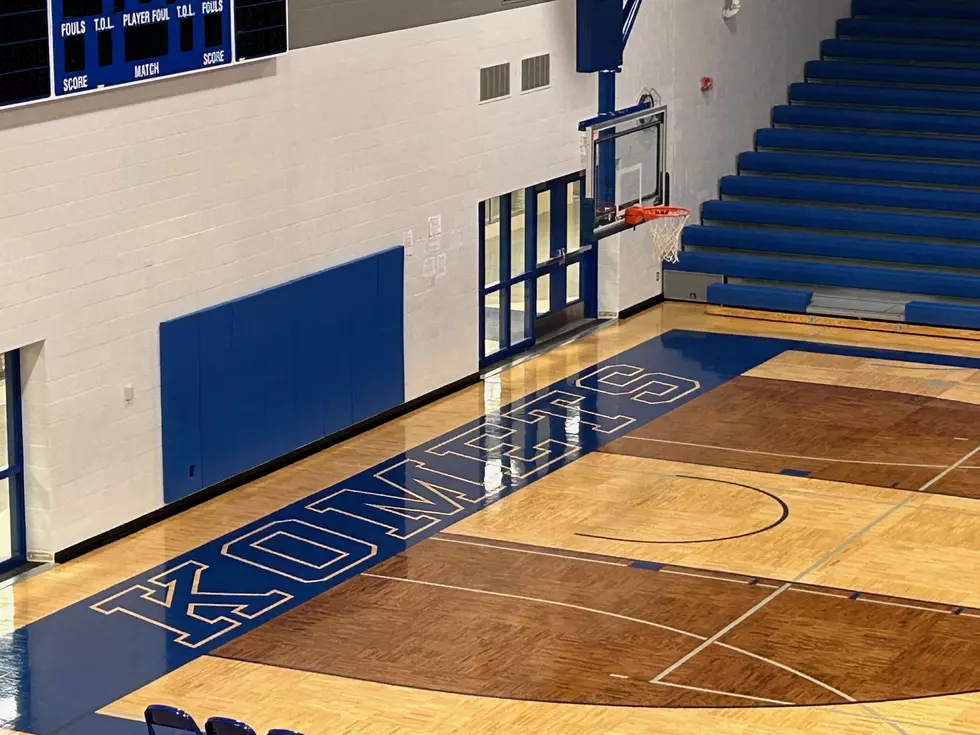 MBBN Girls Basketball Rankings Include Four Big Nine Schools
KoMets Gym Kasson-Mantorville High School. Photo by Gordy Kosfeld
The latest Minnesota Basketball News rankings for the Top 20 in each class include four Big Nine, four Hiawatha Valley League, four South Suburban Conference teams.
#1 teams include Mayer Lutheran in Class 1A, Providence Academy Class 2A, Benilde-St. Margaret's Class 3A and Hopkins in 4A.
Hayfield dropped to #10 in 1A, Grand Meadow is #13,
Class 2A Goodhue is #5, Rochester Lourdes #8, Lake Crystal-Wellcome Memorial #12, Caledonia #14, LaCrescent #19.
3A Jordan is #3, Stewartville #5, Red Wing #9, Austin #10, Mankato East #18, Kasson-Mantorville #19.
4A Rosemount #10, Lakeville South #10, Lakeville North #11, Rochester Mayo #13, Eagan #19.
Complete listings are below:
Class 4A
Hopkins
St. Michael-Albertville
Chaska
Wayzata
East Ridge
Maple Grove
Minnetonka
Eden Prairie
Rosemount
Lakeville South
Lakeville North
Stillwater
Rochester Mayo
Rogers
White Bear Lake
Robbinsdale Cooper
Anoka
Roseville
Eagan
Centennial
Class 3A
Benilde-St. Margaret's
Becker
Jordan
Grand Rapids
Stewartville
Detroit Lakes
Alexandria
Holy Angels
Red Wing
Austin
Marshall
Monticello
Mahtomedi
DeLaSalle
Cloquet
North St. Paul
Visitation
Mankato East
Kasson-Mantorville
St. Peter
Class 2A
Providence Academy
New London-Spicer
St. Croix Lutheran
Albany
Goodhue
Minnehaha Academy
Perham
Rochester Lourdes
Pequot Lakes
Montevideo
Sauk Centre
Lake Crystal-Wellcome Memorial
Holdingford
Caledonia
Luverne
Minneapolis Roosevelt
Southwest Christian
Glencoe-Silver Lake
LaCrescent
Pelican Rapids
Class 1A
Mayer Lutheran
Mountain Iron-Buhl
Buffalo Lake-Hector-Stewart
Hancock
Fosston
Kelliher-Northome
Braham
Goodridge-Grygla
Cromwell-Wright
Hayfield
Badger-Greenbush-Middle River
Breckenridge
Grand Meadow
Henning
Belgrade-Brooten-Elrosa
BOLD
Underwood
Barnum
Minneota
Lac qui Parle Valley
Lisa Marie Presley Through the Years
Take a look back at the memorable moments from throughout Lisa Marie Presley's life and career. She died on Jan. 12, 2023 at the age of 54.