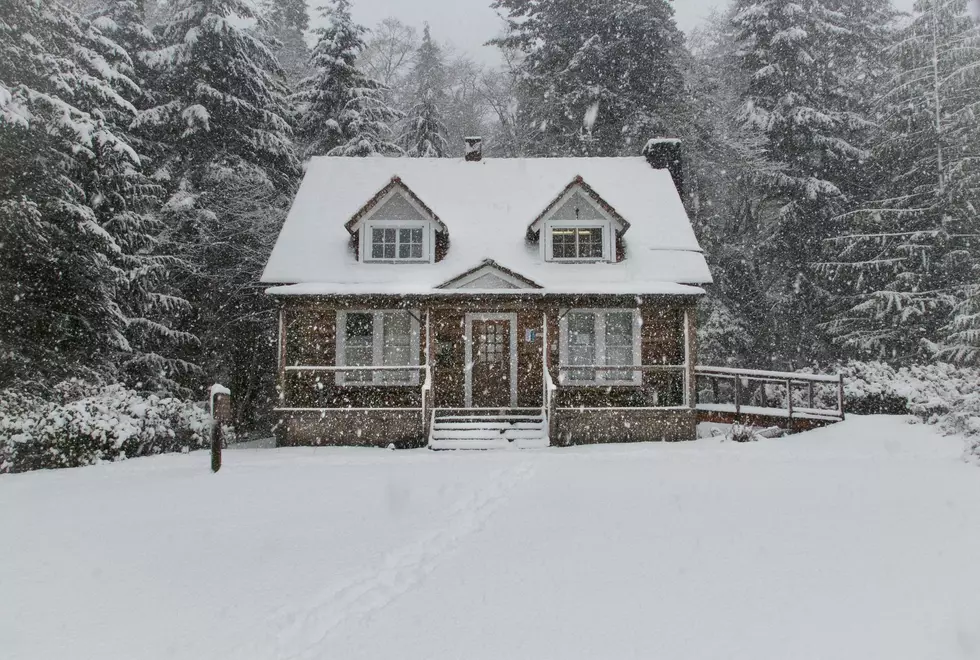 Is Minnesota's Brutal Winter Damaging Your Home? What You Can Do About It
Photo by Sam Beasley on Unsplash
The winter of 2021-22 just keeps coming. A little warm up, at least in southern Minnesota, followed by another blast of frigid weather. Up North, it has been plenty of the frigid stuff without much of the warm up part. How is your house handling it?
AAA Minnesota issues a cautionary note to home owners about ice dams and the damage they can cause. "Ice dams can be a serious issue in the Midwest for any home, but especially in homes with poor insulation," states Meredith Mitts, spokesperson for AAA - The Auto Club Group, in a news release.
If icicles are forming from your roofline, there could already be damages occurring inside your attic and house. Ice dams can form when heat escaping through the attic melts the snow on the roof, which then refreezes when it reaches the eaves that hang out over the edge of the walls of your home.
As additional snow melts the water could get back up and seep into any flaws or get in between shingles or plywood sheets.
AAA says to examine your attic insulation, increase attic ventilation, and prevent heat from escaping into your attic. Consult a professional or review AAA's "What You Should Know About Ice Dams" video.
"Once the water is inside your house, it can cause paint to peel, floors to warp, and soggy insulation," says Mitts. "If that water is left unattended, it could lead to mold and mildew."
Enter your number to get our free mobile app
Things Everyone Knows About A Duluth-Superior Winter
Living here and experiencing the worst that Mother Nature can dish out, Northlanders just seem to know certain things about winter.
Amazing Log Cabin In The Woods Now For Sale in Rochester, Minnesota
Nothing says "Minnesota" like a log cabin, and right now, there is one for sale in Rochester, Minnesota that could be your next home. Built in 1981, this 3 bedroom, 2 bath home at 2005 Timberidge Ln SE is everything you imagine when you think of a log cabin. It's even set in the woods on a 2.52 acre of land full of mature evergreens and trees. Check out the photos to see glimpses of this home in all seasons!
Check the price and status here for the listing brought to you by Robin Gwaltney, Broker Associate of RE/MAX Results.
16 Questions To Avoid Asking A Minnesotan
Ever meet a Minnesotan? Make sure you avoid asking these questions about lakes, cows and the way we talk.