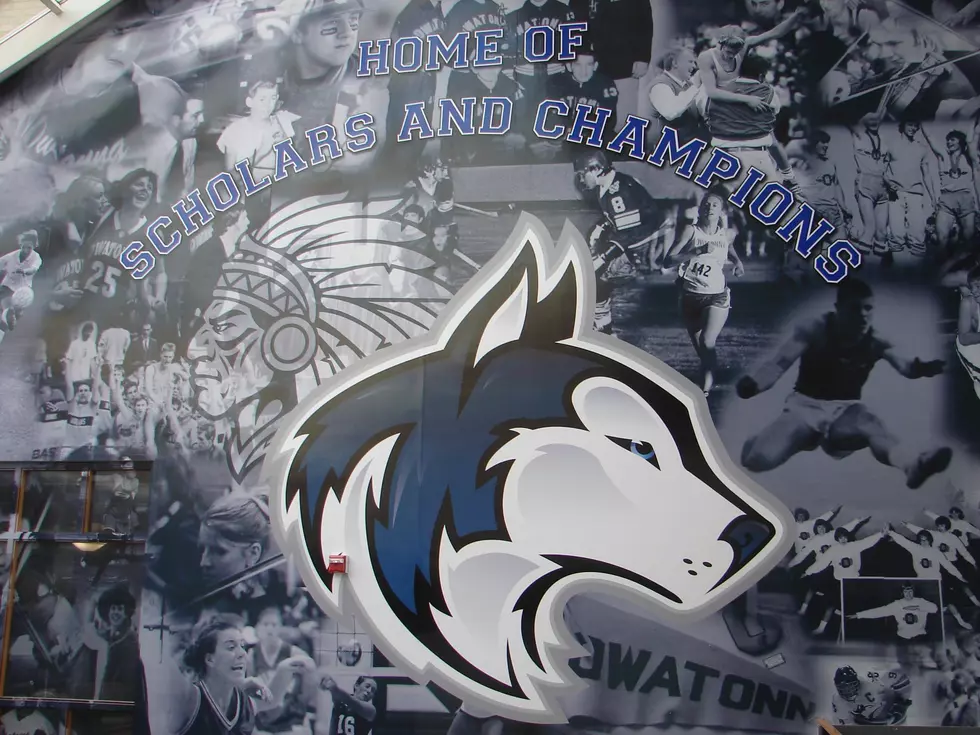 Huskies Announce Nominees for Minnesota High School League Awards
Roy Koenig/Townsquare Media
The Owatonna High School Activities Office announced their nominees for the Minnesota State High School League (MSHSL) Triple A Award on Monday. The honor recognizes senior students for academics, arts and athletics. Owatonna nominees are Arianna Shornock and Connor Ginskey. Recently OHS indicated juniors Sarah Snitker and Nils Gantert were being put up for the ExCEL Award which honors students for community, education and leadership.
The news release from OHS lists Shornock's activities including band, solo/ensemble contest, soccer, basketball and track and field. She is a captain in  soccer and basketball. Students must have at least a 3.0 GPA to qualify for the award.
Ginskey's activities include band, solo ensemble, choir, cross country, basketball and track and field. He is a captain in cross country and track and field. Ginskey is also a National Merit semifinalist. Shornock and Ginskey advance to region-level selection. Winners will be announced in February with state recognition taking place in March.
In the news release from OHS on the ExCEL nominees, Snitker's activities include National Honor Society, Student Council, DECA, and yearbook. She plays soccer and hockey, is in choir and volunteers with Vacation Bible School, Sunday School, Big Brothers Big Sisters, Toys for Tots, Salvation Army bell ringer, Meals of Hope, and youth hockey mentor.
Gantert's activities include National Honor Society, Student Council, Homecoming Committee, DECA and Peer Tutoring. He plays soccer, basketball and tennis, and is in band and choir. Community Service activities include Sunday School teacher, mission trip, youth soccer camp leader, Top Soccer helper, park and recreation basketball volunteer, Meals of Hope and Adopt a Highway.
Enter your number to get our free mobile app
A Startling Number of Smiley Faces Welcome You to this Minnesota Home
An alarming number of smiley faces will greet you in this home for sale up in Brainerd, Minnesota. There's a room filled to the brim with smiley faces and there's another room filled with Elvis Presley memorabilia.
Things To Know For Your First Time Donating Blood
Donating blood can save lives. It's really important to donate if you meet the eligibility guidelines. If you've never donated before it might be overwhelming. Here's some information to help you get started.