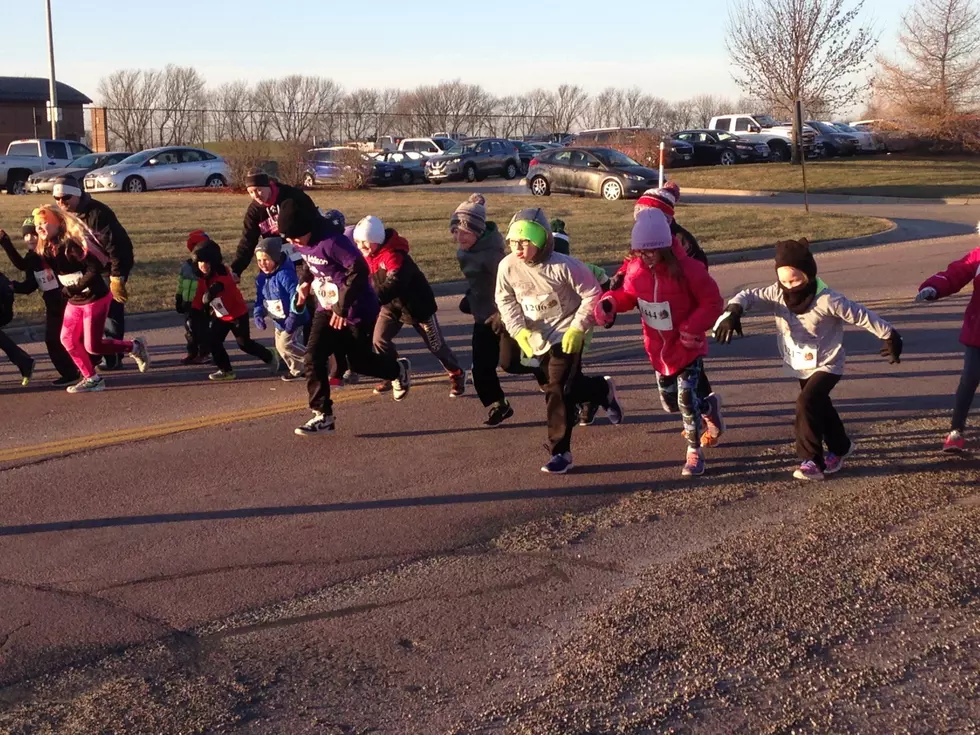 Hundreds Run in Remembrance of Those Lost Too Soon
Roy Koenig/Townsquare Media
The annual Infants Remembering in Silence Turkey Trot fundraiser Thursday in Faribault featured over 1,200 runners and walkers raising money in support of those who lost a child to infant death.
Participants had the option of a 5K or 10K run or a 5K walk. Younger kids ran a short gobble wobble after an enthusiastic warm-up session. The morning was calm and sunny with temperatures in the mid-20's, as IRIS marked its 30th anniversary. The trails were lined with pictures of infants who died early.
The IRIS website and newsletter state the organization offers, "parents, friends, families and professionals support, education and resources on the death of a child in early pregnancy, or from premature birth, stillbirth, neonatal death, birth defects, sudden infant death syndrome (SIDS), illness, accidents and all other types of infant and early childhood death."
The event brought together communities from around the region, with several runners sporting Waseca and Owatonna apparel in addition to many Faribault runners. Many had matching t-shirts to honor the youth they were remembering.
IRIS will hold their 24th annual holiday service of remembrance on Sunday, December 3 at the Chapel of the Good Sheppard on the Shattuck campus at 2PM.