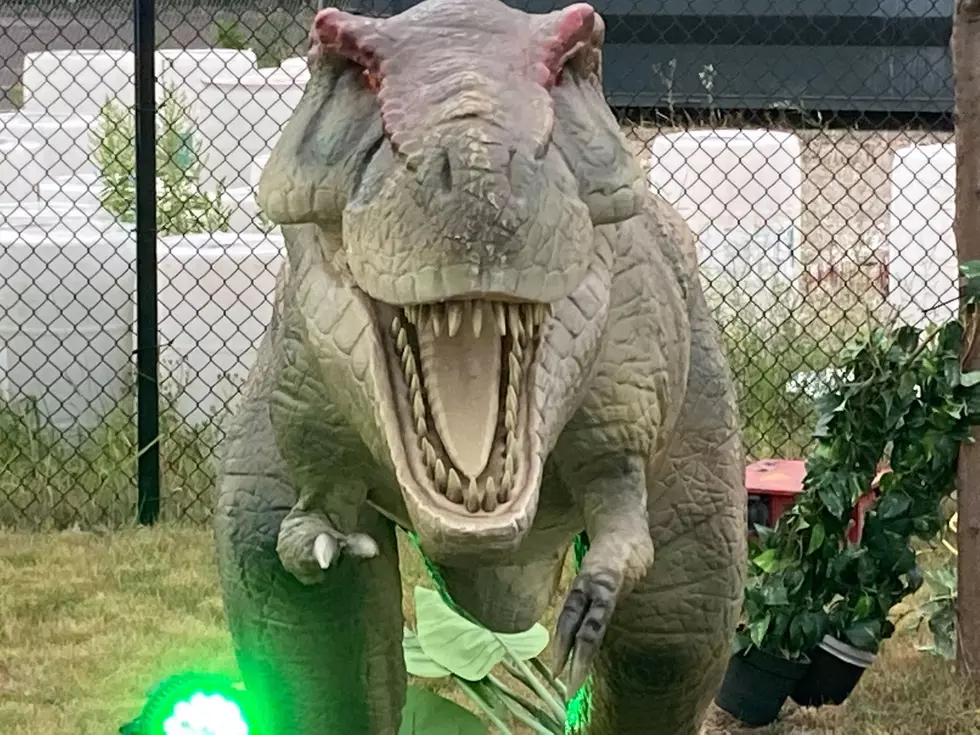 Huge 'Dino Stroll' Event Coming To Minneapolis In July
Ashli Overlund
If you've got a little one at home that loves dinosaurs, this event needs to be at the top of your summer bucket list.
Dino Stroll is coming to the Minneapolis Convention Center on Saturday, July 10th at 10 a.m. and again on Sunday, July 11th at 6 p.m.
According to the official Facebook event page, the Minneapolis Convention Center will be 'transformed into the Mesozoic Era with prehistoric dinosaurs throughout!"
It's an event that'll be larger than life to your little one. You'll be able to walk through the dino park and see nearly 75 prehistoric creatures including reptiles and dinosaurs that look very life-like and real.
The Facebook event page says, "Dino Stroll will be the most realistic tour back into history with animatronic dinosaurs that are created with moving heads, necks, tails, wings, eyes blinking, mouths that open and clothes, breathing movements, synchronized sounds, spraying water, and many more exquisite details that bring them to life."
In addition to the larger than life dinosaurs, you and your kids will have the opportunity to look at fossils, look at dinosaur skeletons, meet dinosaur characters that'll be walking around, hear music from the Dino Band and take photos at their selfie stations.
Alright, well, I'm sol. My toddler son is obsessed with dinosaurs and this sounds like it's going to be epic.
If you're interested, tickets are on-sale now. Children 2 and under, military and veterans get free admission. If you're in the military, you must show your ID or papers at the entrance to redeem the offer.
%7D" title="Dino Stroll Information" align="center"]
Bucket List Attractions in Minnesota - Must Sees