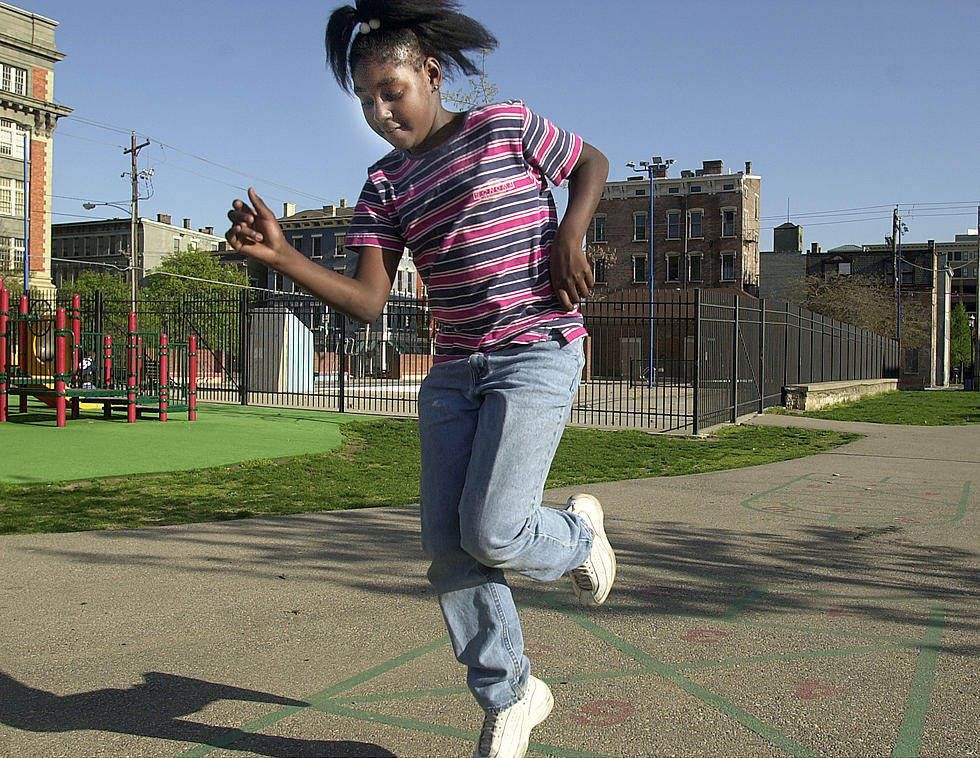 Hopscotch Ban: Minnesota City Won't Allow Chalk On City Sidewalks
(Photo by Mike Simons/Newsmakers)
That was the moment all the fun was sucked out of the city of Anoka. The city council there passed a city ordinance that bans drawing on city sidewalks with chalk. Something every kid loves to do, besides using to play games.
Essentially, hopscotch is banned, four square, no more drawing stick figures. According to the Star Tribune, the city ordinance that passed basically regulates flags, murals, memorials, banners, and even has something written in it to ban chalk drawing on city sidewalks in order to protect and maintain the city-owned property.
I'm thinking the council didn't think it through all the way. I understand maybe you want to keep the peace with political groups and stop certain flags and banners from making the city look rough, or signs being nailed up on posts and such.
The issue of chalk art dominated the discussion according to the Star Tribune, at the Nov. 1 meeting where the ordinance was passed 4-1. Council Member Erik Skogquist, who cast the dissenting vote, said he agreed with 95% of the ordinance but was concerned about its far-reaching impact. Maybe if he had explained it to the others?
I don't think they thought the chalking ban would stop kids from drawing and playing. Now this story is being written about them. They are probably saying to themselves, I never thought of that. According to the Star Tribune, one of the councilors said if you vote for it, you have to adopt an all-or-nothing approach. Well, they listened to him.
It's unfortunate that they didn't choose to have an explanation and leave the children's chalk exception. Now the whole country knows they banned chalk.
10 Places a Duluthian Would Be Ashamed to Admit They've Never Been
Inside Amazon: A Detailed History of America's Biggest Online Retailer
Stacker
compiled a list of key moments in Amazon's history and its current business from a variety of sources. Here's a look at the events that turned an online bookstore into a global conglomerate and a self-made entrepreneur into the world's second-richest man.