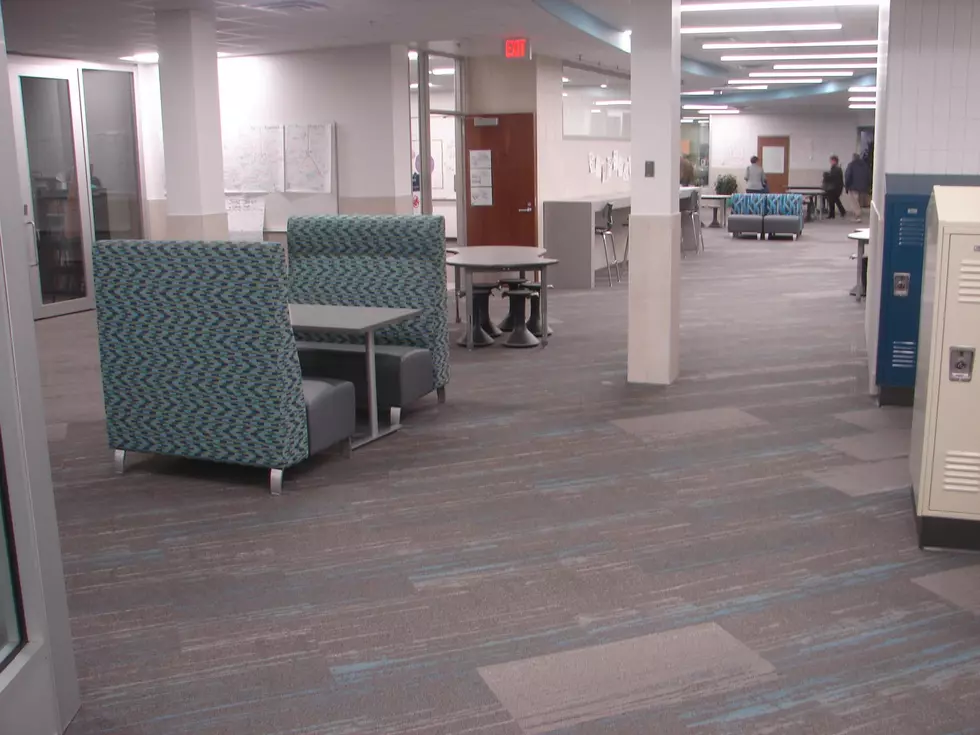 Goal is to Get Students Back into the Classroom
Roy Koenig/Townsquare Media
Owatonna schools superintendent Jeff Elstad foresees a time this academic year that all students can be back in the classroom. He is also hopeful for some form of prom and a more in-person graduation in 2021, compared to the parking lot event of 2020. Elstad spoke during his monthly "Coffee and Conversation" session Friday morning.
His hope is that by fourth quarter conditions will permit for fulltime attendance. Part of that equation is vaccination clinics for educators which he said a "best guess" might be early February. Such vaccinations would be voluntary.
Owatonna public schools are currently in a distance learning model with the plan of returning to the previous models on January 11. Students in E-5 would shift back to in-person while 6-12 would return to hybrid. All students have the option of being in distance learning at their family's discretion.
Staff shortages in addition to positive COVID case counts factored into the move to distance learning. Elstad said the district was down about 50 staff at one time due to positive tests or the need to isolate due to exposure. Owatonna's pool of substitutes is considerably more limited this year. Elstad said normal years there is a list of 45 subs. This year it's 11. He said many substitutes are former teachers that may fall into the high-risk category of the pandemic.
A parent who joined the "Coffee and Conversation" said she felt the distance learning was going very well. She said it was working better for her children than last spring and better than some of her friends are experiencing in other districts.
In the December newsletter from the school district, Elstad wrote, "I have been able to sit in on some of the live teaching sessions this past week and have so enjoyed seeing the faces of our students. Even though we would prefer to be in person, our distance learning platform has vastly improved since last spring. I would like to recognize all of the hard work and time that our educators have put into this improvement."
Elstad expressed his desire to get students in grades 6-8 back into everyday class as soon as possible. He said that age group tends to struggle with the self-discipline needed for distance learning, though he added many students are also doing quite well with it.
In their own monitoring Elstad says coronavirus spread is not happening at school, "School is one or safest settings." He indicated many of the positive tests for students came from outside sources or family contacts. He reported the most recent case count at 157 per 10,000 residents which was a decline from the previous week.
Elstad is part of a statewide "Return to School" committee through the Department of Education. The next "Coffee and Conversation" is scheduled for Friday, January 8 at 8:30 am. Further details on requesting a link to the event will come out later.
Enter your number to get our free mobile app
Owatonna Homecoming: Cruise Main
MORE TO EXPLORE: Fun Memories of the Steele Co. Fair
KEEP READING: 10 Safest Neighborhoods in the Faribault/Owatonna Area