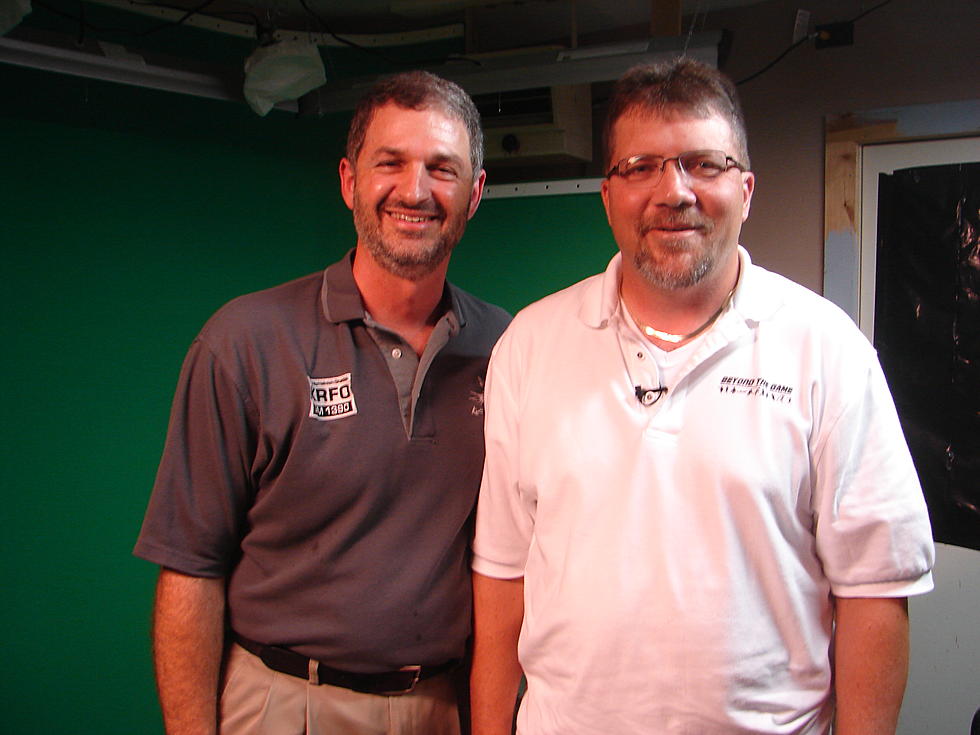 Football Season Taking Unexpected Twists [Listen]
Submitted photo
This is not only a story about COVID. While the lack of fans at Lambeau Field on Sunday due to the pandemic, allowed Vikings' running back Dalvin Cook to do a Lonely Lambeau Leap, the virus doesn't explain Minnesota's surprising 28-22 win on Sunday.
Nor does COVID excuse the Golden Gophers porous defense that allowed a double-digit lead to evaporate in a 45-44 overtime loss while at Maryland as a 20-point favorite.
The pandemic IS responsible for Owatonna's football team playing at Monticello on Friday, October 30. The Huskies original opponent, New Prague, had to cancel due to "COVID concerns" on their roster as the Trojans' football Twitter account stated it. While the Huskies lost 7-6 to the Magic, the game and opportunity had many redeeming values.
These are a few of the topics Todd Walkingstick and I spoke about during an on-air segment on AM 1390 KRFO this week. Click below to hear it all
brandedapppromo desktop_description="Enter your number to get our free mobile app" mobile_description="Listen anytime, anywhere. Get the best local news, weather coverage and more with our free mobile app."]
Toward the end of the conversation we chat about Jon Weisbrod. He announced this past weekend that he is leaving the Owatonna People's Press after eight years as a sports reporter. Tuesday it was announced that he will join the broadcast crew with OwatonnaLive.com in covering local sporting events.
Meanwhile, the high school football carousel continues. Developments this week, as of Wednesday morning:
Kenyon-Wanamingo was looking for an opponent after Blooming Prairie had to cancel. The Knights put Zumbrota-Mazeppa on the schedule, then ZM was forced to withdraw. KW will now go to Paynesville Friday.
Due to cancelations by New Prague and Albert Lea, Mankato East and Rochester Mayo will play a replacement game Thursday in Kasson.
Triton is now looking for a week 6 opponent due to ZM cancelling.
Caledonia shifted their week 6 game with Pine Island to Saturday, November 7, then canceled it. The Warriors are still seeking a week 6 opponent
CHECK IT OUT: Former Viking Xavier Rhodes' Million Dollar Home is For Sale
Minnesota Vikings 2020 Draft Picks