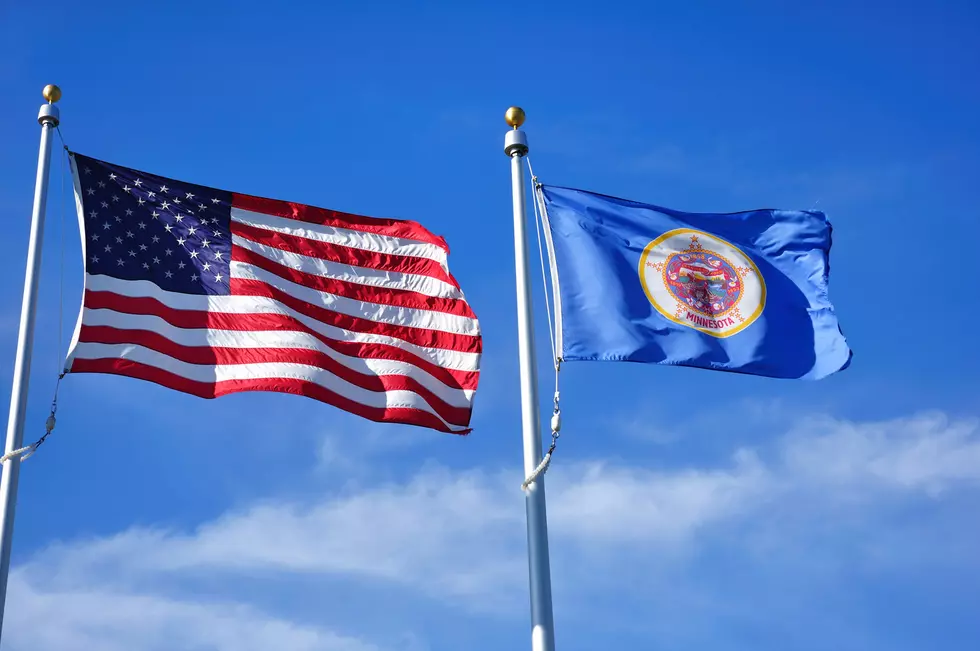 Minnesota Among Most Patriotic States in the U.S. for 2020
herreid/ThinkStock
Whether you see Minnesota as a red state or a blue state, the team at WalletHub has declared it a red, white, and blue state -- as one of the most patriotic states in America for 2020.
At a time when Minnesotans feel divided on so many issues, apparently when you boil it all down -- we're among the top ten most patriotic states, standing proud to be Americans.
The number crunchers at WalletHub looked at 13 indicators of our patriotism; things like voting, number of veterans and enlisted, volunteering, and more.
The Ten Most Patriotic States for 2020
New Hampshire
Wyoming
Idaho
Alaska
Maryland
Utah
North Dakota
Wisconsin

Minnesota

South Carolina
Enter your number to get our free mobile app
Of course we need to take a peek at the bottom of the list, to see who are the least patriotic folks. Survey says...
#46 - West Virgina
#47 - Texas (No surprise here. They want to be their own country.)
#48 - California
#49 - New York
#50 - New Jersey
So how patriotic are our neighbors? As you can see in the top-ten, both North Dakota and Wisconsin are just ahead of Minnesota. Both Iowa (#29) and South Dakota (#33) are in the bottom half of the list.
Despite being one of the ten most patriotic states, Minnesota was near the bottom when it comes to the average number of military enlistees at #46.
Where Minnesota shines is civic involvement and participation. We're #5 when it comes to voting participation, and #2 when it comes to volunteering -- behind only Utah.
Pete Hanson is on 98.1 Minnesota's New Country weekday mornings from 5:30 to 10:00.
The 5 Animals Most Likely to Cause Your Death in MN