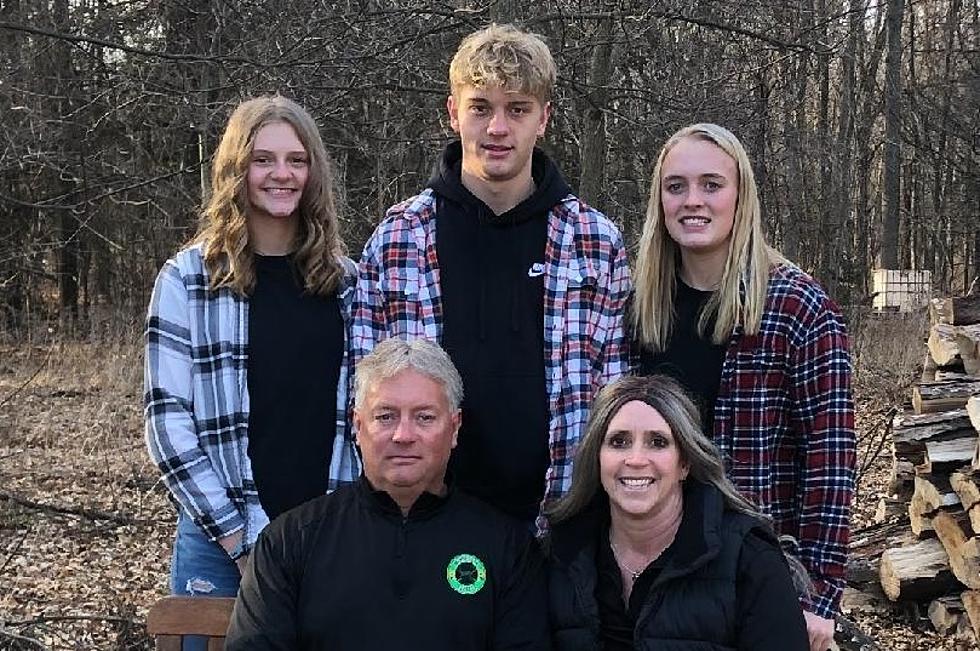 Cancer Strikes Owatonna Woman Again; How You Can Help
submitted photo
The Bogen name is synonymous with sports in Owatonna. On the rink or field, a win is a win. But against cancer, rules are thrown out the window. Beth Bogen battled lung cancer about a year-and-a-half ago. She went through treatment and was in remission. Just recently tumors were found in her brain and she went underwent surgery at St. Mary's Hospital in Rochester according to a Go Fund Me page set up to support her and her family.
The posting states, "The Bogens have been through a lot in the last couple of years. Beth has been a tireless volunteer for all her kid's activities and very active in our community. We want to make sure that there are funds to help with the challenges ahead for the Bogens."
Owatonna Youth Hockey President Dave Swenson set up the Go Fund Me page after being contacted by Owatonna High School Activities Director Marc Achterkirch. Numerous local athletic organizations were assembling fundraising ideas to assist the family with the inevitable financial hurdles that are ahead.
Swenson says social media has helped spread the word. Some statewide hockey groups have shared the page to their followers, prompting donations from far and wide. The initial goal of $25,000 was nearly reached less than a week into the campaign.
He was told Beth is back home after the procedure and getting stronger each day.
Some neighborhood gatherings and a vigil last week at Fair Square Park gave supporters a chance to pray together and raise some money. The Bogens are a long-time Owatonna family. Beth's husband Pat is a member of the Owatonna High School Athletic Hall of Fame. The kids are involved in many sports.
Enter your number to get our free mobile app
Most Visited State Parks In Minnesota: Is Your Favorite in the List?
Minnesota has 66 beautiful state parks. The parks have an average of 9,700,000 visitors each year. Interestingly enough, nearly 19% of park visitors come from other states and countries, according to the
Minnesota Department of Natural Resources.
Now, my favorite State Park is Jay Cooke in Carlton, MN, but it did not break into the top 5.
Owatonna Young Life Cake Auction 2021