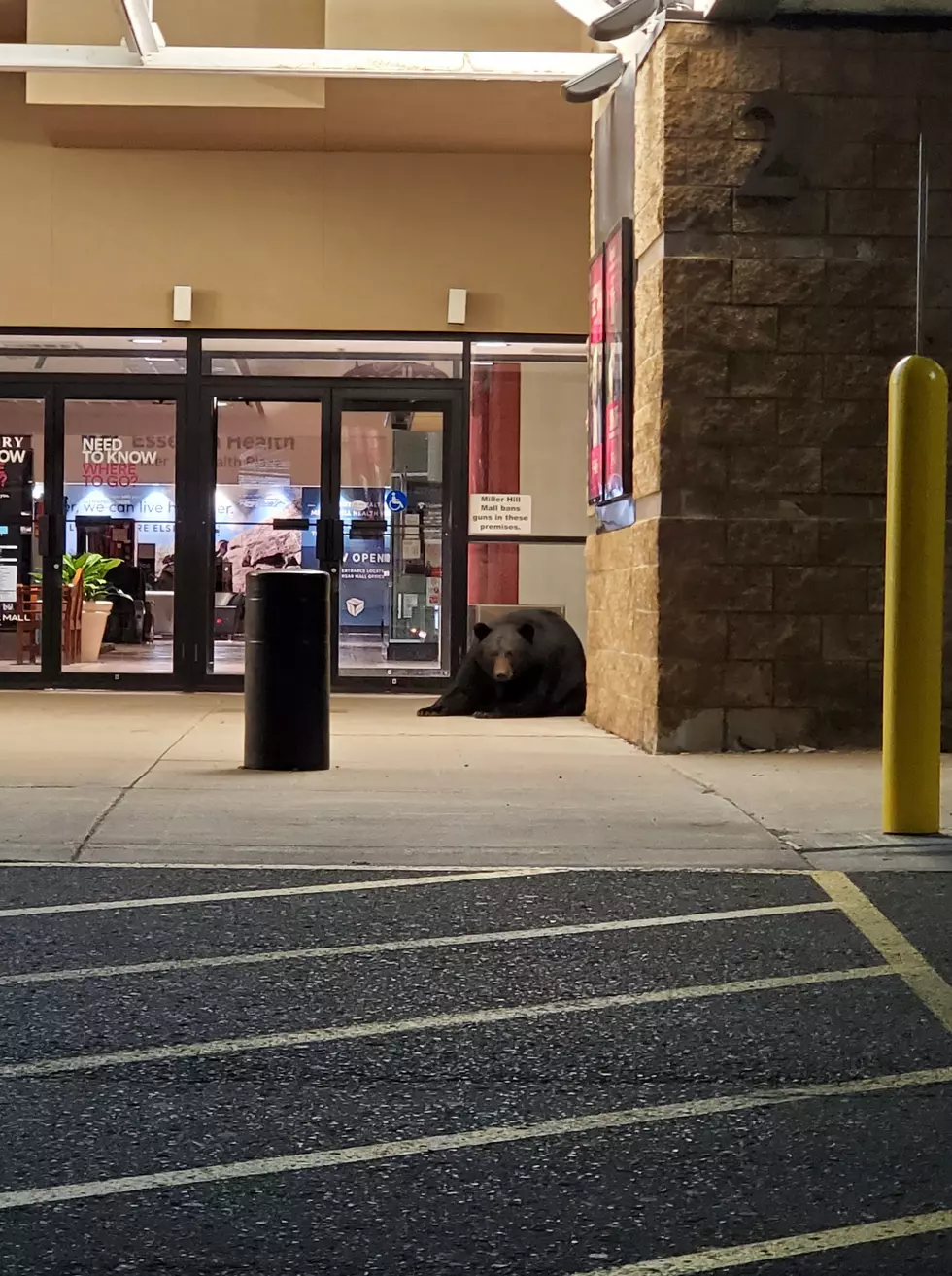 Apparently Bears Miss Shopping Too
Ryan Carlson via Facebook
With things still closed due to Social Distancing, some people can't wait to get back to their favorite stores and restaurants. Not just humans, but Bears too!
Meet the rather portly bear officially named "Noodles". This cute little fella was spotted outside of the Noodle's and Company at the Miller Hill Mall in Duluth around 3am yesterday. The photos were taken by Mall security officer Ryan Carlson. Since posting the photos on Facebook, the viral post has been shared over 5K times!
With some businesses opening back up after the easing of Gov. Walz stay at home order, maybe Noodles wanted to go pick up the bear-necessities or even visit Build-A-Bear workshop! Or maybe, Noodles just forgot that his online pick-up order at Noodle and Company was at 3pm not 3am!
I miss going to the Mall too, Noodles. Things may seem, un-bearable, (last bear pun I promise) but everything will slowly get back to normal before you know it.
Enter your number to get our free mobile app
CHECK THIS OUT: 13 Crazy Facts You Might Not Know About Minnesota
Wake up with Jarred Becker every weekday morning from 6a-10a on AM 1390 KRFO
Connect with me on Social Media!
Twitter - @Jarred_Becker
Facebook - Jarred Becker