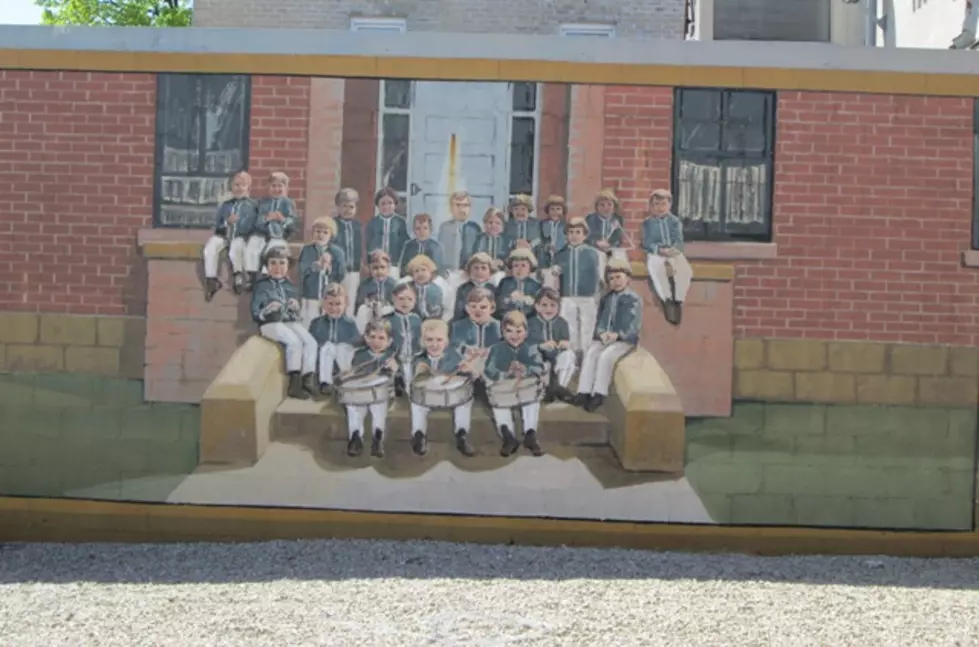 8 Murals in Steele County
Lisa Marie/Townsquare Media
Murals are paintings that will transform a blank wall into a piece of art for many to enjoy. Mostly they are found outside, but sometimes inside buildings, too. Murals may tell a story or may be about school and city pride. Murals can also be a welcoming sign. Either way, putting paint to brick and making a picture is pretty cool.
Owatonna has a few murals and in one area they tell lots of stories. Owatonna's Mural Pocket Park is downtown and in an area where a building was taken down because it was destroyed by fire. It sure makes for a better sight than a blank spot or an empty building.
One of the murals even incorporates the staircase on the outside of the building by adding a couple of people and some windows. At the bottom going down the stairs is another person. It is very detailed work and pretty cool.
Owatonna's Fire Hall will not be outdone with the murals telling the history of the department with a horse-drawn carriage in 1911 and others.
By the way, near the Straight River is a mural that tells more about the attractions in Owatonna. Ellendale's telling mural is a little different because it is painted on panels and being in the sun seems to have affected its coloring over the years.
Both Medford and NRHEG schools have murals showing their school pride.
Blooming Prairie has a very colorful and fitting "Welcome to Blooming Prairie" mural on Highway 218.
Take some time this summer and check them out.
Enjoy the pictures below.