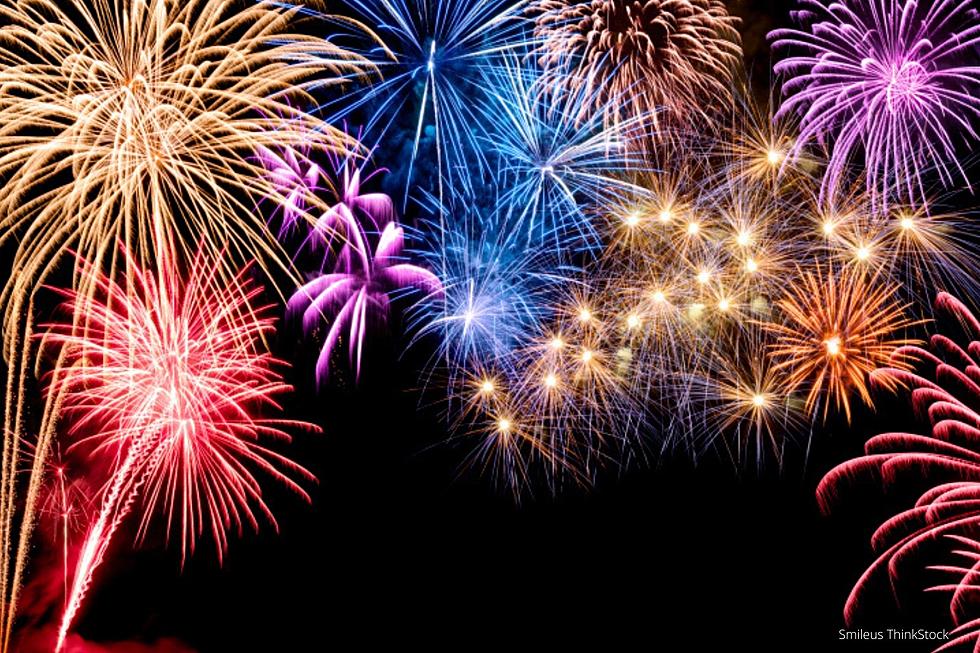 Red, White, and Blooming Prairie: Old-Fashioned 4th of July Schedule
Smileus ThinkStock
Three big days of activities in Blooming Prairie will help you celebrate Independence Day and enjoy the summer weather. The huge parade starts at 2:30 pm Monday, July 4. Fireworks at Victory Field will conclude the event at 10 pm.
The Blooming Prairie Chamber of Commerce is thrilled to present a special live performance just before the fireworks on Monday, July 4. "We are super excited to bring a special live music entertainer to the 4th of July festivities this year!! Be sure to join us by the beer gardens on 7/4 from 6:00 pm-9:30 pm!" the chamber proclaimed on their Facebook page.
"Travis Thamert, an up and coming Country Music artist, has been gaining more and more recognition in his music career! In 2020 he was nominated as a 'Top New Artist' at the Midwest CMA's. He also made it through key audition rounds on NBC's, The Voice."
Old-Fashioned 4th of July in Blooming Prairie schedule
Saturday, July 2 (10:30 am through 6:30 pm unless noted otherwise.)
Red, White, and Boom 5K at BP Nutrition, 8:30 am
volleyball tournament, Victory Field
Beer Garden
Bounce World Inflatables/kids activities, Victory Field
street dance featured Smokescreen, J & H Liquor, 8:30 pm to 12:30 am
Sunday, July 3 (10 am through 8 pm unless noted otherwise.)
antique tractor show, BP High School, 9 am to 4 pm
tractor pull, 10 am
Bounce World inflatables/Game-On video game trailer/kids activities
bean bag (cornhole) tournament, City Park, 12 pm
Beer Garden, 12 pm to 9 pm
music in the pavilion, City Park, 6 pm
teen dance, City Park, 8:30 pm to 11:30 pm
Monday, July 4
Lions Club breakfast, Prairie Manor, 8 am to 11:30 am
antique tractor show, City Park and Victory Field, 9 am to 4 pm
Fire Department open house, 9 am to 11 am
fine arts fair, City Park, 9 am to 6 pm
pony rides, Victory Field, 9:30 am to 1:30 pm
Bounce World Inflatable/video game trailer/kids activities
Beer Garden, 10 am to 8 pm
trolley rides, 10 am to 7 pm
parade, 2:30 pm to 4 pm
live music with Travis Thamert, City Park, 6 pm to 9:30 pm
fireworks, Victory Field, 10 pm
Breathtaking Home on an Island in Minnesota Comes with a Hovercraft
If you've ever wanted to live on an island, you are in luck because there is a gorgeous home for sale in Minnesota that is smack dab in the middle of water. It even comes with a Hovercraft!
One Bald Eagle Island is currently listed
for $6,600,000 and features 5 bedrooms, 9 bathrooms, and over 9,700 square feet. According to the listing on Zillow.com, the home was completely rebuilt and is now a Smart home controlled by iPads and also comes fully furnished with RH furniture.
Some of the really cool features that you can see in the photos below are the racquetball court as well as the home theater that has one of the coolest star ceilings!
LOOK: 30 fascinating facts about sleep in the animal kingdom
Every Batman Movie Ranked From Worst to Best
Which Batman movie reigns supreme? We ranked them all.