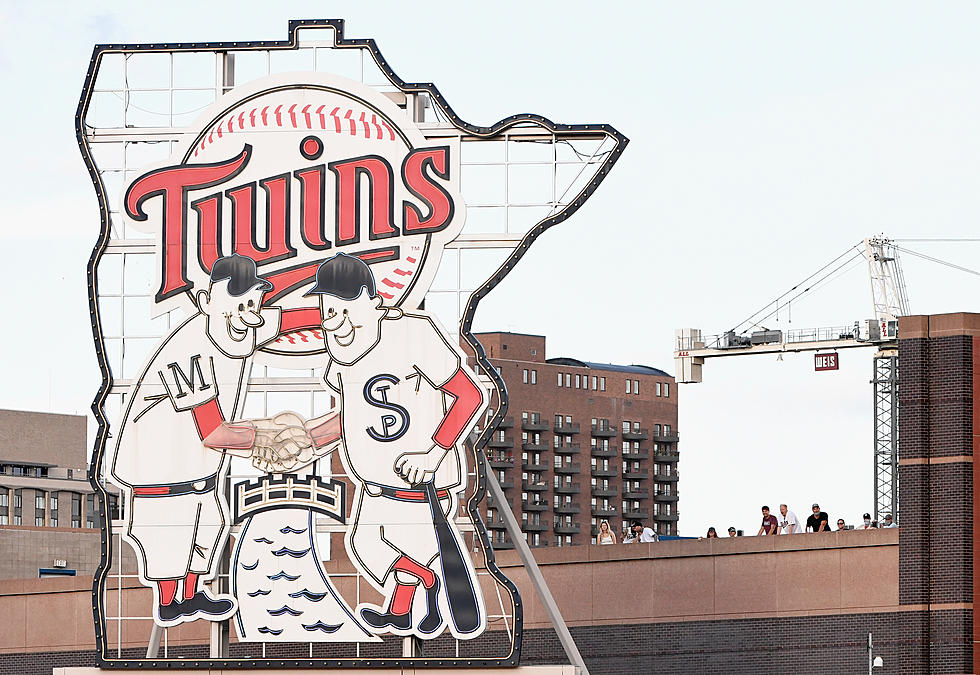 48-Year-Old Former Twin Making a Minnesota Baseball Comeback
Getty Images
Baseball might be a game for the 'boys of summer,' but when it comes to amateur baseball there really isn't a limit to how long someone can play, i.e. Tink Larson of Waseca. Former Minnesota Twin Corey Koskie has a way to go to reach that point. But the 48-year-old is playing amateur baseball for the Loretto Larks, swayed to put on his cleats again due to a pair of his sons playing on the squad.
The Larks play Friday, August 27 at Chaska Athletic Park versus Dumont at 7:30 pm in the Class C Minnesota Amateur Baseball Tournament. Koskie retired from professional baseball in 2006 due to lingering effects of a concussion. He spent seven seasons with Minnesota.
Koskie told the Star Tribune, "I'm getting compared to what I was...As soon as I try to do something a little crazy, it tells me." He says he "tweaked" one groin trying to sprint out of the batters box recently, then pulled the other in another game while trying to tag up on a fly out. He is the designated hitter for the Larks.
His older sons, Bradley (21) and Joshua (18), play on the team. Koskie hopes to be joined by sons Caleb (16) and Samuel (11) eventually.
A couple of Region 5C teams are active this weekend. Wanamingo plays their first game of the tournament Sunday, August 29 against Sartell in Waconia at 4:30 pm. Austin, who won a game last weekend, faces St. Patrick Saturday, August 28 at 11 am, also in Waconia. The tournament continues through Labor Day.
Enter your number to get our free mobile app
How Many of These 30 Popular Minnesota Attractions Have You Visited?
#BraggingRights Minnesota has lots of great attractions for every kind of person. But how many of Minnesota's top attractions have you been to? I'll count mine too along the way!