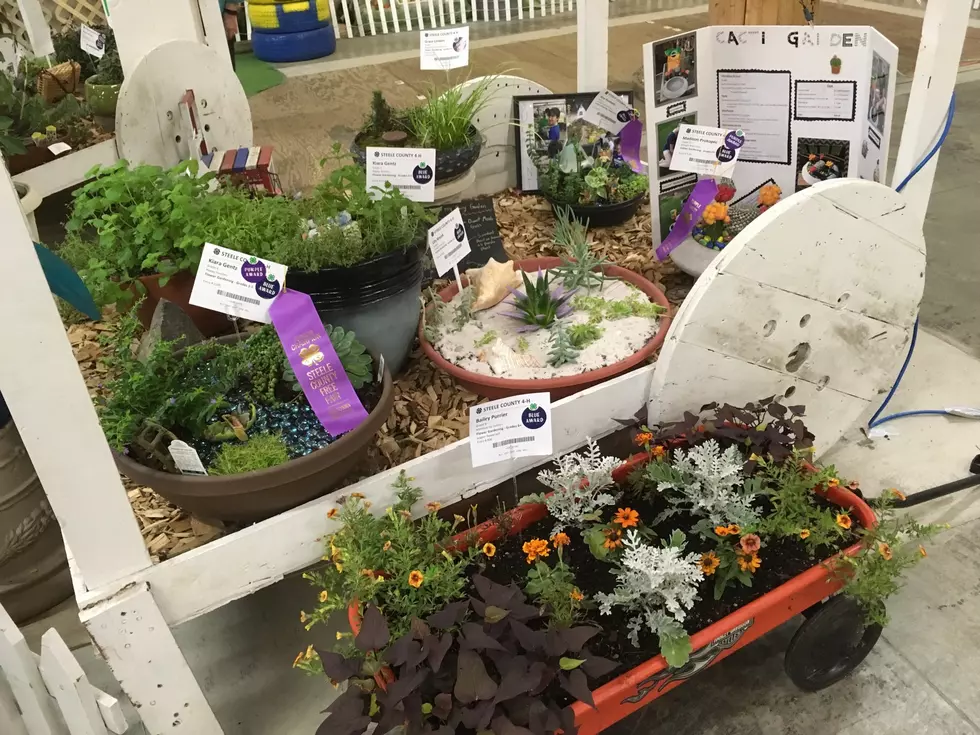 3 New Attractions At The Steele Co. Fair
Tamara Gruhot / Townsquare Media
Steele County Fair Manager Scott Kozelka was our guest on the first Fair Talk of the season. We'll focus on different aspects of the upcoming fair each Thursday morning at 9:40AM on AM 1390. Listen each Thursday right up till the week of the fair brought to you by Specialty Personnel/Wencl Accounting, Tony's Flooring and Cashwise Foods.
One of the new attractions will be a butterfly tent which will be set up near the 4H building and the Elmer Reseland stage(formerly the KRFO stage) Attendees will enter a tent full of butterflies. You'll be given a nectar stick to take inside which you can use to attract a butterfly.
Last year there was the Bubble Man who walked the grounds blowing large bubbles. This year the Bubble Man will be manning his own bubble tent. Little bubbles and big bubbles will be floating all over inside the tent.
Another new attraction will be a couple of impersonators strolling the grounds. Pick up a Steele County Free Fair brochure and find out who they are. They look an awful lot alike the real thing.
There are still open for vendors on the fairgrounds and inside the 4 Seasons Building. Just call (507)-451-5305 to find out more. The fair starts 60 days from today (June 14)