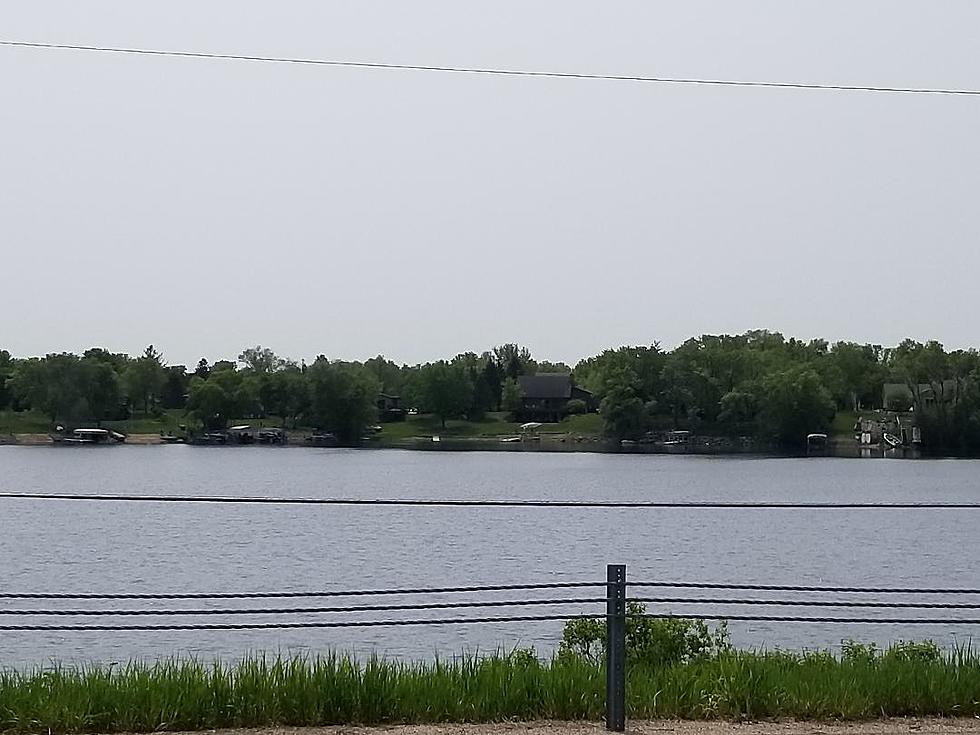 10 Ways to Explore Minnesota This Summer
Schneiders Lake - Richmond (photo - Jay Caldwell)
Summer is officially starting and there are many great activities to do in Minnesota.  Jake Juliot from Explore Minnesota joined me on WJON to highlight some ways to explore Minnesota this summer.  Check out his list below.
1. Experience Lake Life With more shoreline than California, Florida and Hawaii combined, Minnesota specializes in lake life. It's not called the "Land of 10,000 Lakes" (11,842, to be exact) for nothing. In the summer, enjoy boating, paddling, dockside dining, watersports and more. No boat? No problem. There are several watercraft rental options across the state.
2. Hit the Road Minnesota's 22 scenic byways meander through many landscapes: lake-splashed north woods, waterfalls, grand bluffs above winding rivers, ribbons of prairie and urban scenery. They lead to charming towns, historic sites, museums, parks, trails and more. Along the way, visitors will find quirky roadside attractions and legendary figures worth a detour and a photo op, from the world's largest ball of twine to Paul Bunyan and Babe the Blue Ox.
3. Get Your Fish On Minnesota boasts some of the country's best freshwater fishing, not to mention the most fishing licenses per capita of any state. With more than 160 species and 3.8 million acres of fishing waters, casting a line is a favorite pastime that's easy to include as part of any Minnesota vacation. It's also fun and educational for the kids. Download the state's official fishing guide here.
4. Celebrate at an Outdoor Festival From popular outdoor festivals like Twin Cities Pride and the Minnesota State Fair, to quirky small town fests like Potato Days in Barnesville and the Blueberry Art Festival in Ely, summer is the time to celebrate with friends, family and neighbors. This summer alone, travelers can find more than 1,200 events at exploreminnesota.com/events.
5. Explore Parks, Trails and Forests Minnesota has one of the nation's greatest state parks systems, featuring 227,000 acres in 75 parks and recreation areas. Voyageurs National Park is uniquely accessible only by boat. Minnesota is also home to the Chippewa and Superior national forests, and the renowned Boundary Waters Canoe Area Wilderness. For the urban explorer, Minneapolis and St. Paul offer award-winning parks, trails and lakes in the heart of the cities.
6. Pedal through Minnesota Minnesota is a biker's paradise, offering riders every type of terrain from 4,000 miles of paved trails to urban and roadside paths to rugged mountain biking tracks. For these reasons and more, Minnesota is considered one of the country's top states for biking. Some of the longest paved trails include the Root River, Sakatah Singing Hills, Central Lakes, Lake Wobegon, Heartland, Paul Bunyan and Mesabi.
7. Tee Up for Great Golf Minnesota is consistently ranked among the states with the most golfers per capita, and summer is a great time to hit the links. With unique landscapes and some of the finest course conditions in the country, it's a great place to play our nearly 500 courses. No stranger to major golf tournaments, Minnesota will host the KPMG Women's PGA Championship for the first time this summer, and the inaugural 3M Open is set to welcome some of the world's best golfers and thousands of fans to Blaine's TPC Twin Cities.
8. Make New Memories at a Minnesota Resort Minnesota is home to nearly 800 resorts that range from quaint to luxurious, with a large concentration in the northern half of the state. Minnesota resorts offer pristine lakes, golf courses, tennis courts, guided fishing excursions and other fun for the entire family.
9. Camp Under the Night Skies In the warm summer months, camping under the night sky is a great way to stargaze, and Minnesota is one of the best places in the lower 48 to view the northern lights. Check out the best places to try to catch them here.
10.Travel for Less Going on vacation doesn't have to mean spending a lot of money. In Minnesota, many attractions and activities are completely free to visitors. Visitors can also save by traveling midweek, when rates are typically lower and attractions are less crowded, and looking for deals online before they arrive.
Come Visit Bowlus, MN With Us in Pictures