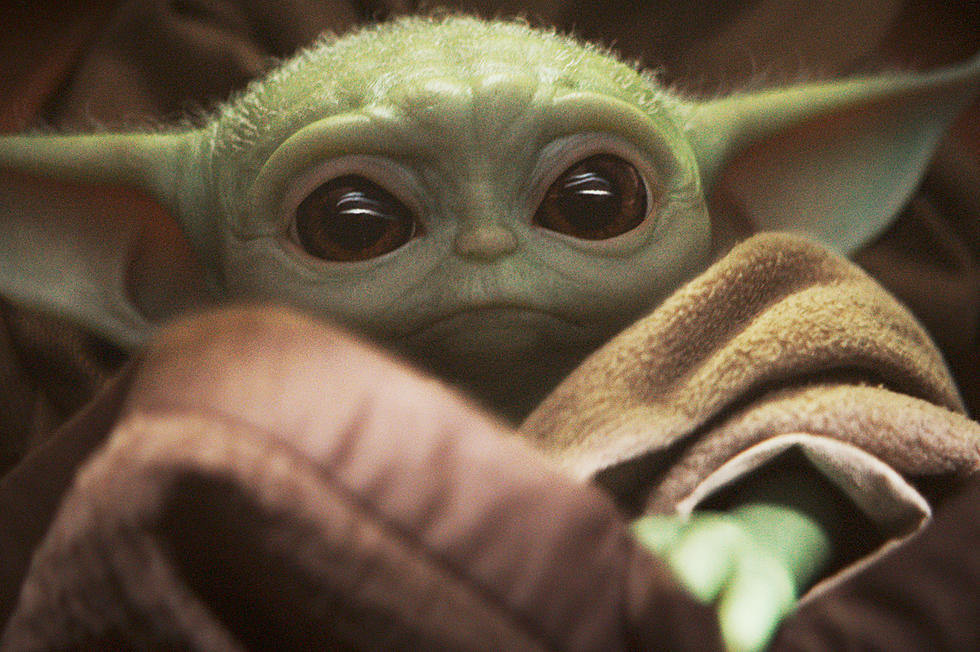 You'll Soon Be Able to Build A Baby Yoda
Lucasfilm
Everyone fell in love with Baby Yoda after seeing The Mandalorian on Disney +. Heck, I haven't even seen the show, but I'm fully aware of how adorable he is because my Facebook news feed is constantly full of BY memes.
You'll soon be able to have your own stuffed Baby Yoda. Business Insider says Build-a-Bear will offer a Baby Yoda toy sometime in the next few months. Sharon Price John is the companies CEO, she recently unveiled an example of the stuffed BY, and said that Build-A-Bear will be "one of the first companies to provide the digital and internet phenomenon who is trending higher than all the presidential candidates combined."
Rochester used to have a Build-A-Bear inside the Apache Mall and maybe still does?!? I'm not sure what happened, but the store has been removed from the Mall's directory. So if you want to build your own Baby Yoda, you're going to have to travel up to the Mall of America. Build A Bear says they'll announce when the toy is ready in the next few months.
Enter your number to get our free mobile app