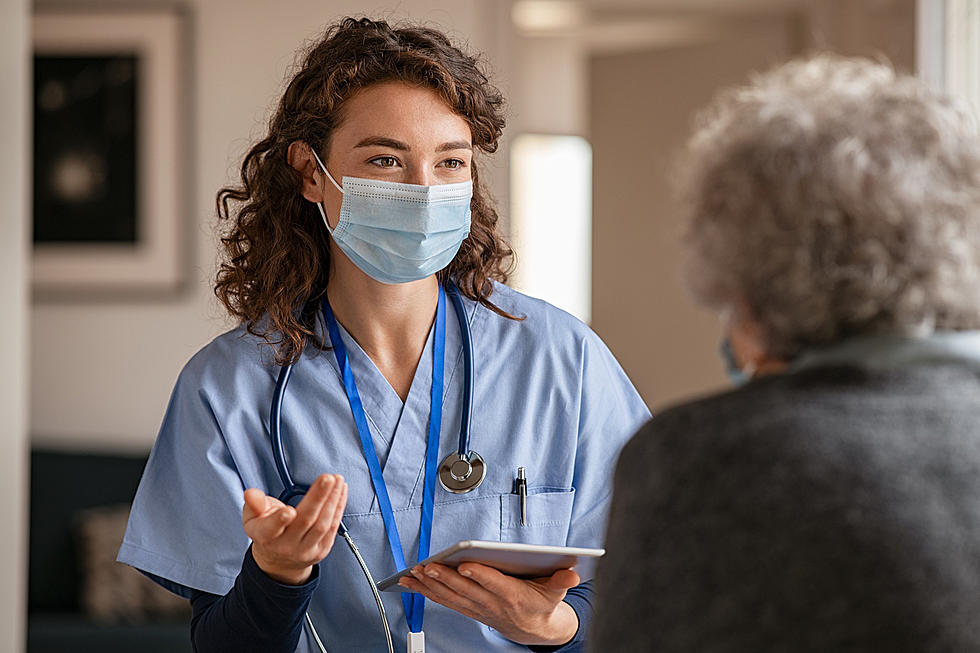 Wisconsin Health Officials Prepare For Busy Flu Season
Ridofranz
The changing seasons brings the annual flu season.  As the 2021-2022 season ramps up, Wisconsin health officials are prepping for a drastic increase in cases - in a lot of ways - a return to normal.
For the most part, run-of-the-mill was non-existent in the state last year.  A combination of mask mandates and social distancing really did well to contain numbers to their lowest levels.  An article in the Superior Telegram [paywall] diagrams the sharp drop with last years numbers:
Flu numbers - 2019-2020 (pre-pandemic):
Cases: 36,185
Hospitalizations:  4,425
Deaths:  183
Flu numbers - 2020-2021 (during pandemic):
Cases:  100
Hospitalizations:  21
Deaths:  0
Those numbers represent a very sharp decline.  Wisconsin health officials don't anticipate similar results again, especially with making and social distancing precautions lifted.  In fact, they're prepping for the flu to "run rampant".
Tom Haupt with the Wisconsin Department of Health explains:
"It's really a combination of both, realizing that there's always more than one respiratory virus going around and now we're dealing with two very severe viruses.  If they both become very high incidence, it could be a devastating year for us".
To combat the potential for flu, the Wisconsin Department of Health urges the general public to get their vaccines.  "Haupt said there is no evidence of negative interactions between the flu vaccine and COVID-19 vaccines, so it is safe to get the both at the same time".
Health officials especially urge households with young children to be vigilant; as COVID-19 vaccines only recently became available for those age 5 to 11 years of age - and still not available for kids under the age of 5 - there is an increased risk.
As the flu season progresses, Haupt recommends caution:
"We really are vey concerned about the situation with the pediatric population.  Anybody who has a child under 5 years old, the people around them have to take a little bit of responsibility for themselves to get vaccinated and make sure that the people around those unvaccinated children actually get the vaccine, both for COVID and for influenza."
Symptoms for the average flu and COVID-19 can be similar, which also poses potential problems - especially for oversight. Complete symptom guides, illness guides, vaccine information, and more can be found on the Wisconsin Department of Health Services website.
Things Everyone Knows About A Duluth-Superior Winter
Living here and experiencing the worst that Mother Nature can dish out, Northlanders just seem to know certain things about winter.
Goosebumps and other bodily reactions, explained