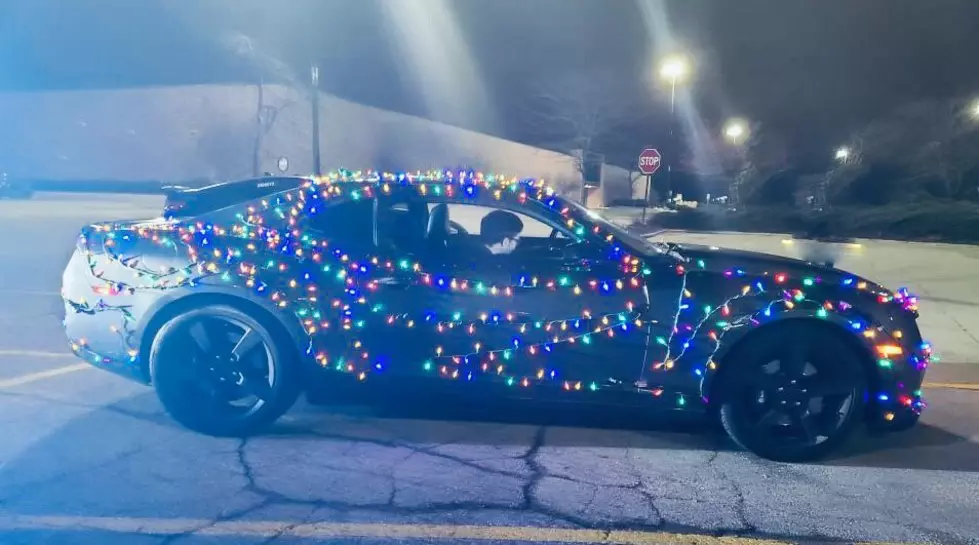 WI State Trooper Issues Warning For Car Lit Up For Christmas
Wisconsin State Patrol via Twitter
Are you getting into the Christmas spirit? I know a lot of people who are spreading as much Christmas joy this year because we've needed it now more than ever. However, don't get too carried away. The Wisconsin State Patrol recently pulled over a vehicle that was donned with Christmas lights. These are the cheap little bulbs, either. These are the nice big multicolored bulbs that you just never seem to have enough of.
They didn't mention if they actually issued a ticket, but judging from the mood I think they let them off with a warning. They also didn't give details of exactly where this took place, only the Northeast region of the state.
Enter your number to get our free mobile app
The law violated here is outlined oi the Wisconsin Legislature. No vehicle may have any light visible in the front of the car that is not white or amber colored. Also no vehicle may have any color other than red on the rear, and no flashing lights are allowed. This also applies to motorcycles too.
This story may be a little festive and fun, but do you remember about the last time we shared something that happened with the Wisconsin State Patrol? Back in November they pulled over a car that was transporting a snowmobile on it's roof. You've got to see it to believe it.
It's been a strange year, let's leave it at that.
10 Little-Known Facts About Minnesota