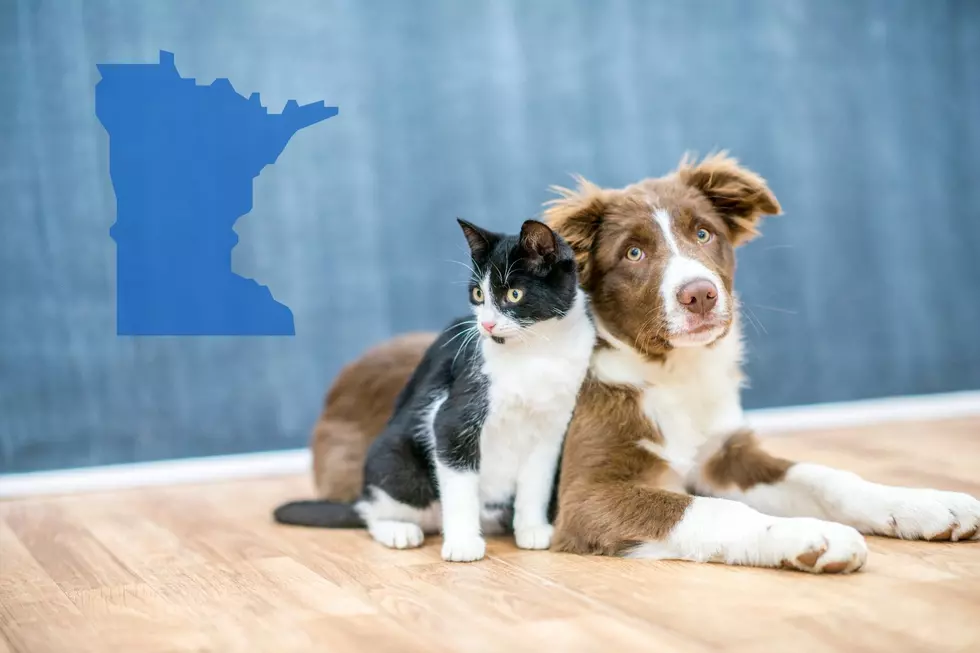 The Unusual Things Minnesota Pet-Owners Do When We Leave Our Pets Home Alone
Canva
For most of us in Minnesota, our pets are a beloved part of our families-- and we do some interesting things for them when we head out the door and leave them home alone.
One of the more pronounced changes brought about when we were all spending a lot of time at home during the early stages of the pandemic was the increase in pet adoptions. But now that many of us have headed back to work in person in Minnesota (at least some of the time), those pets are now spending some serious time home alone.
A new survey by Cree Lighting surveyed 1,147 pet-owning Americans earlier this year to find out what extra care measures they take for their pets when leaving them home alone. The survey asked what specific things pet owners do for their pets before they leave, how much their pets have influenced their purchasing decisions, if they leave any particular media on for them during their hours left alone, and more.
And the most popular thing most pet owners in Minnesota do when we leave home is to leave some sort of electronics on for our pets. That could be extra lights, the TV, radio or smart speaker, as well as air conditioning units and fans.
The survey also noted that 38 percent of respondents thought their pets actually watched the TV while they were gone, while 64 percent were sure their pets listened to the radio/smart speaker while they were out of the house.
Coming in second on the list of things we do for our pets before we leave them home alone was saying goodbye to them, followed by giving them extra pets and kisses or a treat, leaving the blinds open for natural light, and making sure toys are available for them to play with.
My wife and I have five pets (three cats and two dogs) at our house in Rochester, and we always say goodbye, tell them when we'll be back, and give them extra treats before we leave. We also leave a few lights on for them, along with keeping the air conditioning on during the summer. Sometimes we'll leave our smart speaker on too (playing Quick Country 96.5, of course!) What do YOU do for your pets when you leave them home alone?
Listen to Curt St. John in the Morning
Weekdays from 6 to 10 a.m. on Quick Country 96.5
RANKED: Here Are the 63 Smartest Dog Breeds
Does your loyal pup's breed make the list? Read on to see if you'll be bragging to the neighbors about your dog's intellectual prowess the next time you take your fur baby out for a walk. Don't worry: Even if your dog's breed doesn't land on the list, that doesn't mean he's not a good boy--some traits simply can't be measured.