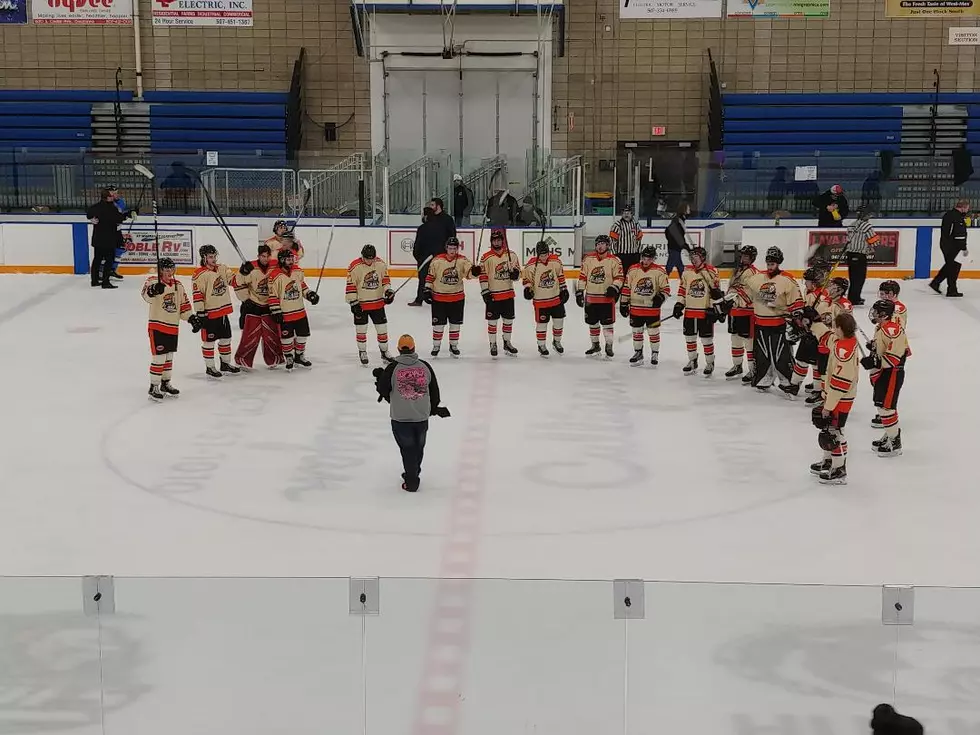 Steele County Blades Close Home Season with Wins
Roy Koenig/TSM
The Steele County Blades junior hockey team closed out its home schedule Monday and Tuesday, February 22 and 23 with a sweep of the Rochester Vipers 7-3 and 7-2. Steele County wraps up the regular season Friday at Saturday, February 26 and 27 at Wisconsin Rapids before entering the playoffs against the Minnesota Blue Ox.
In Monday's game the Vipers scored early in the first period, but the Blades responded with four goals by intermission. Steele County had seven different goal scorers in the 7-3 win. Brock Wallace had a goal and two assists.
Tuesday the Blades jumped out to a 2-0 lead three minutes into the contest. Rochester trimmed the game to 2-1 by intermission. Steele County had a three-goal second period. New comer Lyndon Orr scored in the second period in his first game with the Blades. Goalie Josh Brown made 34 saves in the 7-2 win.
GET TO KNOW THE PLAYERS
Matthew Ebersole (Whitefish Bay, WI) has enjoyed the jump up in level of play from Wisconsin high school hockey to the United States Premier Hockey League.
Jake Little (Greeley, CO) was a little surprised to be recruited to join the Blades, but jumped at the opportunity.
Keiton Klein (Bellingham, WA) fell in love with hockey as a kid while attending a junior game with his dad.
Connor Movalli (Boston, MA) is following in his brother's footsteps by playing for the Blades.
Enter your number to get our free mobile app
Hockey players like their hair. You may recall the hair video that has been produced each year from the Minnesota State High School Hockey Tournament. Following are some things you can put in your hair, though I'm not sure why.
10 Items That Seem Odd But Can Go In Your Hair - (Gorilla Glue is NOT on this list)
For obvious reasons, Gorilla Glue is NOT on the list. But, you might be shocked at these other odd items that seem to be go-to products for a variety of hair care situations.