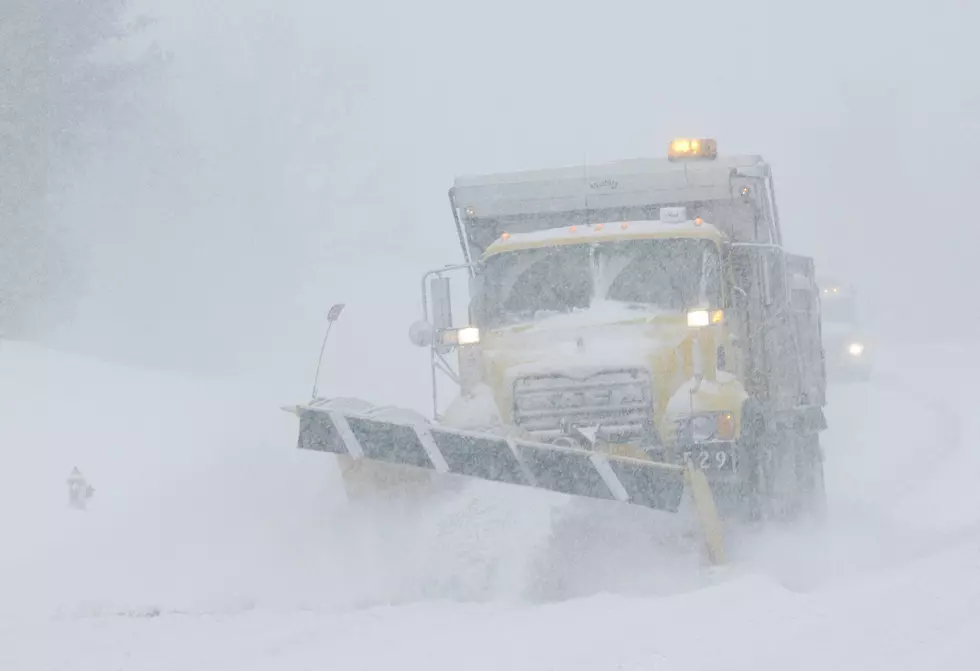 State of Iowa to Pay $8 Million to Man Hit By Snowplow
William Thomas Cain
A man who was struck by an Iowa snowplow three winters ago has reached an $8 million settlement with the Iowa Department of Transportation (IDOT).
Terry Bunting of Silvis, Illinois had pulled off of Highway 67 in LeClaire, in Scott County, in January of 2019. While he was clearing the windshield of his tractor-trailer, he was struck by the blade of an IDOT snowplow. According to the Des Moines Register, the lawsuit filed by Bunting stated that after seeing him along the highway, the driver of the plow attempted to pull back the snowplow's blade. The suit claimed the driver pulled the wrong lever. Instead of the blade pulling back, it remained extended, striking Bunting.
KPVI says Bunting, who was a contracted driver for the United States Postal Service at the time, suffered a variety of serious injuries. Those included a fractured spine, ribs, leg, and pelvis. He was hospitalized for 11 months and had 8 surgeries. Bunting, now 64, is no longer able to walk.
Amazingly, Bunting didn't first think about himself after the accident. As soon as someone handed him his phone, he called his boss Brad Mason of North Cedar Trucking. Mason told WQAD,
He was frantic on the phone and said that all he really cared about was getting the mail there on time and told me to get there and help him, so he could get the mail on time.
In February of 2019, Bunting stated,
Accidents happen. And he was doing his job as well as I was doing mine.  At this point, I don't blame anybody.

 
Bunting was the sole financial provider for his family before the accident. KPVI says his wife can't drive and is legally blind. One of their three daughters lives in a group home due to special needs.
Iowa's State Appeals Board, which is made up of Iowa's budget manager, treasurer, and auditor,  approved the $8 million settlement for Bunting and his family on Monday. According to KPVI, multiple state agencies said they believe if the settlement isn't the largest in state history, it is near the top.
The Things Iowans Can't Stop Buying
Iowa's Most Deadly Track Wreck
The most deadly train wreck in Iowa history happened the morning of Monday, March 21, 1910 between Green Mountain and Gladbrook, in central Iowa. A Rock Island train with 12 passenger cars derailed. A total of 52 people were killed, 39 from Iowa according to a
list of the deceased.
An additional 39 people were injured. The cause of the crash was never determined.