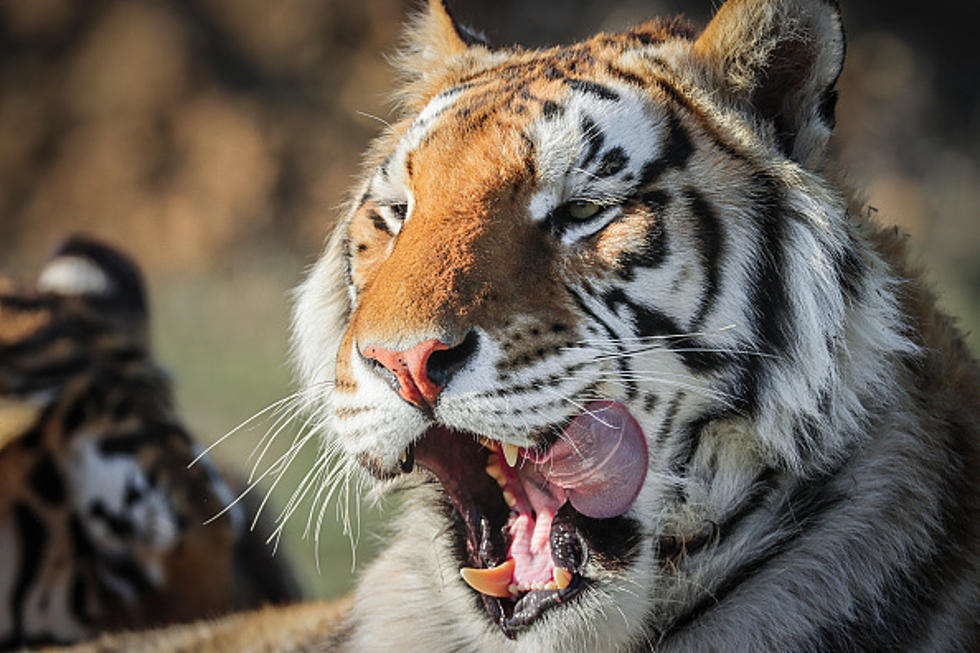 Several Big Cats From Tiger King Park Are Headed To Minnesota
Marc Piscotty/Getty Images
If you were one of the many that watched "Tiger King" documentary on Netflix, you are familiar with the big cats that dwelled at Tiger King Park.
Federal law enforcement raided Tiger King Park in Oklahoma and rescued  69 protected lions, tigers, hybrid big cats and a jaguar today (Monday).
Evidently, the cats were allegedly not being very well taken care of.  This recue effort was the result of three different inspections of the park where the big cats were kept. Owners of the park, Jeff and Lauren Lowe were cited by authorities for not providing adequate care for the cats.
Accredited sanctuaries from all around the U.S. have stepped up and are taking in the recued cats.  The Wildlife Sanctuary in Sandstone, Minnesota will be taking in several of hybrid big cats, lions, tigers but the exact number was not disclosed.
Besides the big cats, The Wildlife Sanctuary has offered to take in any of the smaller cats, if placement is necessary. Besides offering to transport the smaller cats the Wildlife Sanctuary also offered to give the smaller cats a permanent home.
"This is a historic and important seizure of 69 big cats. I am thankful for the coordinated effort of several accredited sanctuaries and federal agencies to ensure these cats were safely removed," Tammy Thies, founder and executive director of The Wildcat Sanctuary, said. "The Endangered Species Act is a federal law designed to protect endangered animals and I, along with the entire accredited sanctuary community, am very relieved that these big cats will receive the care and nutrition they desperately need and deserve."
So, there is one more reason to take a road trip to Sandstone's Wildlife Sanctuary and see for yourself some of the famous cats from "The Tiger King".
(wcco)
20 Things Minnesotans Should Be Bragging About