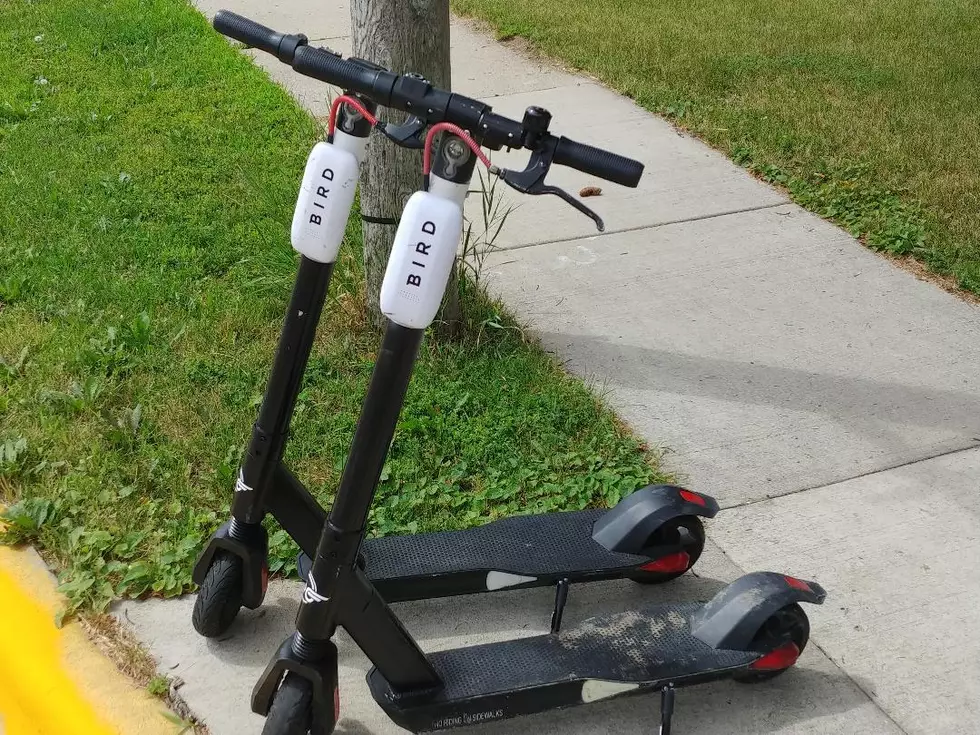 Scooters Arrive in Owatonna; What You Need to Know
Roy Koenig/TSM
The Birds have arrived in Owatonna. This is not an Alfred Hitchcock story. Therefore there is no need to take shelter in a phone booth. But drivers and pedestrians should be aware of the extra means of transportation now available in town. Between 50 and 75 Bird scooters landed around town during the first week of July. This follows an agreement between the City of Owatonna and Bird Rides, Inc. approved on April 5, 2022.
The Owatonna Police Department stresses some of the rules and requirements for using the scooters around town in their weekly Just the Facts newsletter.
Users must be at least 18 years old and possess a valid driver's license.
Scooters can go anywhere a bike is allowed including trails and some sidewalks.
Scooters are NOT allowed on sidewalks in downtown Owatonna.
Just the Facts states, "The City of Owatonna granted Bird Rides, Inc. a license to operate their businesses in town and will have very little involvement in their operations unless challenges arise."
Go to How to Bird on the www.bird.co website for details on how to download the app and how to rent and how to operate a scooter. Instructions also appear on the scooters. They are available at several locations around town which might vary based on usage.
There is no specific mention of helmets in Just the Facts. But it might be fair to suggest using a helmet is wise.
Just the Facts also invites residents to sign up for the Night to Unite on August 2. Go here for details on hosting a neighborhood block party.
10 TV Finale Cliffhangers That Were Left Unresolved