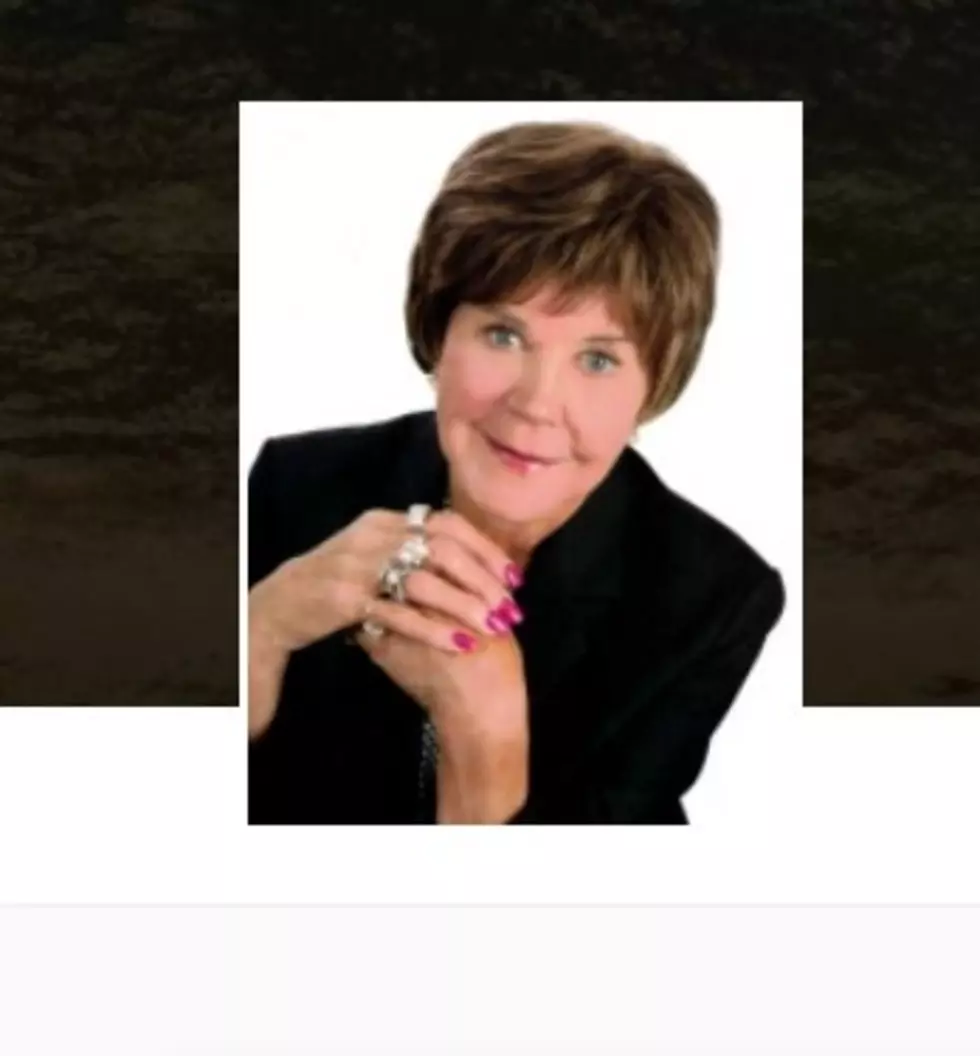 International Business Icon From Minnesota Passes Away
Kathleen G. Putrah, CEO, Chairman of KGPCo. Screenshot of Obit photo from Boldt Funeral Home Faribault
Kathleen G. Putrah, CEO of KGPCo in Faribault, Mn. passed away Friday at the age of 80 at her home surrounded by family.
Putrah owned and operated a successful international company long before many women were given the opportunity to be in such leadership positions.
Heidi Nelson, Executive Director of the Paradise Center for the Arts in Faribault was our guest on today's KDHL AM Minnesota program.
I knew Kathleen was passionate about the arts and was a big supporter of PCA so I asked her about the passing of a true pioneer of woman-owned corporations.
I had the pleasure of going on a couple of international trips with Kathleen and I do mean pleasure.
What a delightful human being.  Filled with energy, love of life.  Very intelligent, inquisitive, just a joy to be around.  Genuine to the core was the sense I got from the time we interacted.
We had some great conversations on those trips.  Tanzania, East Africa and Italy were trips we shared,  I feel very blessed to have had the opportunity to meet Kathleen and can confidently say everyone on the trips enjoyed having her with us.
She collected nativity scenes and some of the best carvings of those are made in Tanzania where bartering and negotiation is a way of life.  Kathleen was very good at it.
It didn't take long before those on the excursion would ask her to assist them in purchasing items.  The same was true in Italy.
I purchased a leather coat in Italy and wished I had her along although she told me I did a good job of negotiating the price.
December 31, 1973 Kathleen and Dale Putrah married.  Kathleen had two children from a previous marriage, (Rick and Tim) and Dale also had two children, (Dale Jr. & Susan).
Kathleen and Dale were blessed with two more children, Trevor and Megan.
Dale passed away on January 1, 2013 from complications surrounding an extended illness.
In 1973 they launched the first manufacturer's rep firm exclusive to the Bell Telephone System.
Keep in mind this is before the breakup of the Bell Telephone System monopoly of the telecommunications industry.
They then started Great Lakes Telephone Supply, a distributor of telecommunications products.
After selling Great Lakes the decision was made with Dale's full support to use Kathleen's initials when she founded KGP Telecommunications in 1982 as an official Woman-Owned Business.
The breakup of the Bell System was mandated January 8, 1982 by an agreed consent decree providing that AT&T would relinquish control of the Bell Operating Companies.
There was no guarantee at the time this was going to work so it was a bold move by KGP Telecommunications.
Under Kathleen's vision and leadership, KGPCo has grown to become the largest most-diverse set of solutions serving wireless, wireline, broadband cable and utilities markets in the United States and around the world.
There are over 2,500 employees across KGPCo and KGP Services, and added to a transatlantic partnership there are over 12,000 total team members around the world.
Some information included in this article came from the KGPCo website and the Boldt Funeral Home Obituary for Kathleen G. Putrah.
Kathleen loved world travel and exploration.
."}" data-sheets-userformat="{"2":33554688,"11":4,"28":1}">
LET'S GO: The most popular historic sites in America