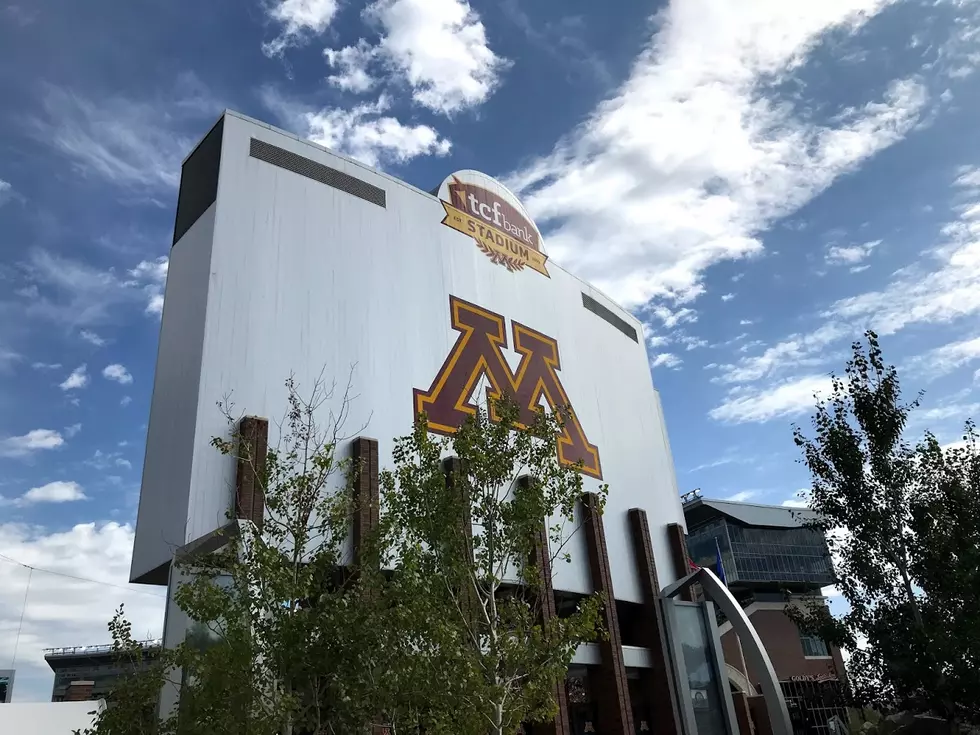 Is University of Minnesota Saying Goodbye to TCF Bank Stadium This Week?
CSJ/TSM-Rochester
Enter your number to get our free mobile app
Say goodbye to another familiar Minnesota name
Another familiar landmark in Minnesota is getting ready to go away-- and maybe as soon as Tuesday, June 29th.
Okay, the landmark-- which is actually the stadium the University of Minnesota's Golden Gophers football team has called home since 2009-- isn't actually going away. But the familiar 'TCF Bank' part likely won't be part of the stadium anymore here in Minnesota, perhaps as early as today (Tuesday, June 29th.)
Why is the U of M changing the name of TCF Bank Stadium?
That's because TCF Bank-- which is short for 'Twin Cities Federal Bank' itself is going away. According to this TwinCities.com story, TCF Bank merged with Huntington Bancshares, which is based in Columbus, Ohio late last year. The merger formed the 11th-largest bank in the U.S., the story noted, but it also did away with the familiar TCF Bank brand itself here in the Land of 10,000 Lakes.
This also means that TCF Bank Stadium in Minneapolis is now in line to get a new name, too. And that could happen soon, if the U of M Board of Regents approves the name change, which, according to KARE-11 TV, they're expected to do at their meeting Tuesday. And it also means those now-familiar TCF Bank Stadium signs would remain in and around 'the Bank' (as it's sometimes called-- which still fits with the new name, btw) only until the U installs new signs made featuring the new 'Huntington Bank Stadium' logo.
Get used to saying 'Huntington Bank Stadium'
When TCF Bank was originally announced as the U of M's stadium sponsor back in 2005, the site continues, it signed a 25-year deal. So that means we'll likely see those new Huntington Bank Stadium signs for at least another nine years. After that, who knows what it might be called?
Listen to Curt St. John from 6 to 10 a.m. on Quick Country 96.5
and from 2 p.m. to 6 p.m. on 103.9 The Doc
50 Famous Brands That No Longer Exist