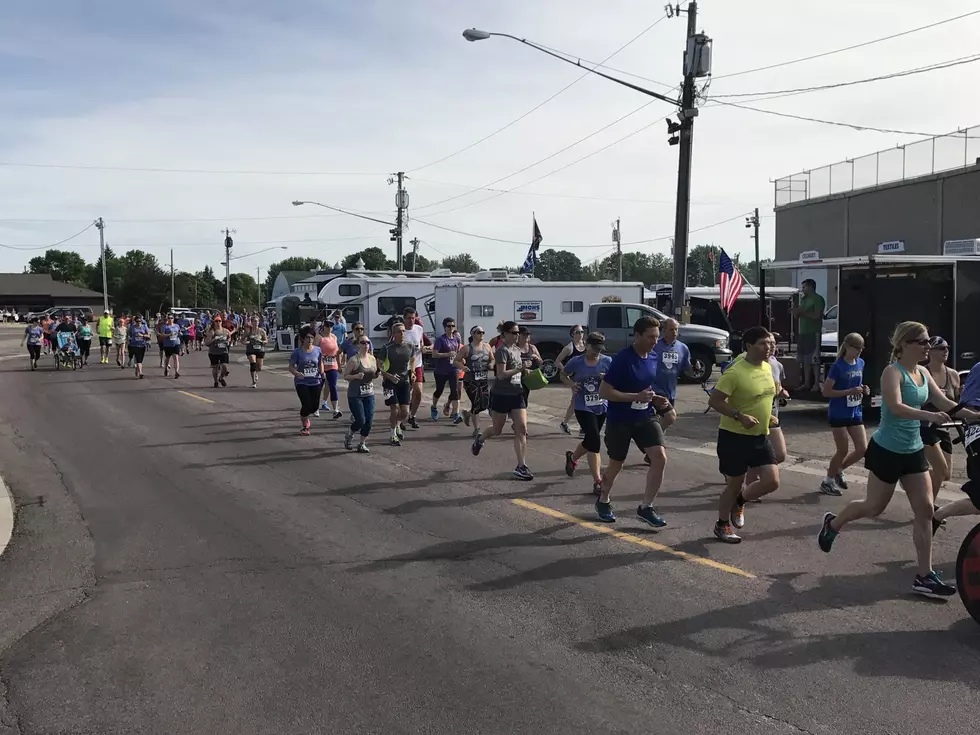 Runners Support Owatonna Special Olympics with the Smokin' in Steele 5K
Submitted by Ryan Swanson
Warm, windy conditions greeted nearly 150 runners and walkers for the sixth annual Smokin' in Steele 5K to benefit Owatonna Special Olympics on Saturday.
The event is held in conjunction with the Owatonna Knights of Columbus Smokin' in Steele BBQ and Blues Festival, which also benefits the local Special Olympics team. Former Huskies cross country teammates Collin Buck and Cameron Peterson, each 22, captured the top two times in covering the 5K course that winds through the residential neighborhoods around the Steele County Fairgrounds.
Buck, who warmed up for the 5K by running 14 miles beforehand, turned in a time of 17:17, according to Gopher State Events. Peterson clocked the course in 18:38. Fourteen-year-old Daniel Nydegger of Ellendale had the third-best time at 19:19.
Thirteen-year-old twins Jeni and Jaci Burtis of Owatonna finished first and third overall for the females with times of 24:49 and 25:34. Emily Paur, 31, was second at 24:57.
The run/walk supports Owatonna Area Special Olympics, which offers year-round sports to qualifying athletes with basketball, swimming, track and field, football, bowling and softball. Smokin' in Steele hosted a Special Olympics athletes tour Friday night.
Special thanks to Owatonna High School athletic director Ryan Swanson, who took the photos for this post. His son Drew won his age category on Saturday.