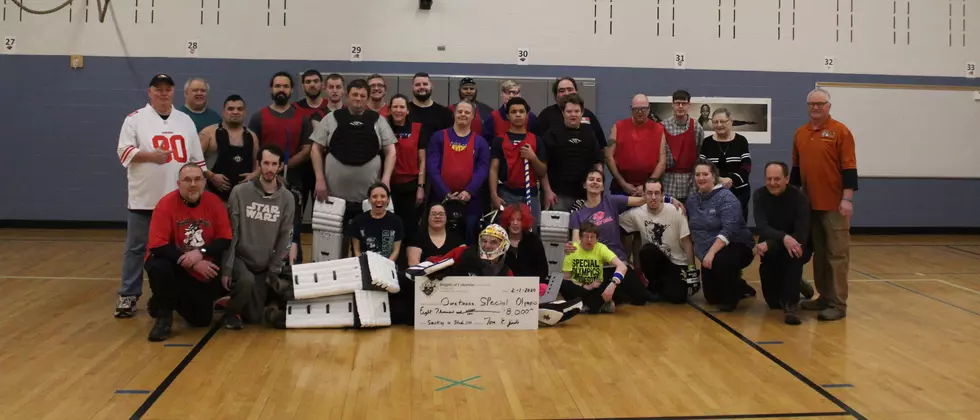 Owatonna KC's Make Generous Donation to Special Olympics
Owatonna Area Special Olympics Poly Hockey team and representatives of the KC's Melissa Hall/Townsquare Media
According to the Smokin' in Steele website:
Smokin' in Steele is a state championship barbeque contest as proclaimed by Governor Dayton.

The contest will take place at the Steele County Fairgrounds in Owatonna, MN on May 31st through June 1st, 2019.

It is part of the 16th annual fund-raising event where we have raised thousands of dollars for very deserving groups.
Our main beneficiary this year is the Special Olympics.
This past weekend, the Owatonna KC's presented their donation of $8,000 to the Owatonna Area Special Olympics delegation, at one of the Poly Hockey practices. Previous years they presented the donation to representatives of Owatonna Area Special Olympics at the Polar Plunge, however, since the Polar Plunge is no longer in Owatonna, arrangements were made for a different time.
This is not the first year that such a generous donation was made to Owatonna Area Special Olympics, and they are very appreciative to all who donate to that worthy cause. The monies that are donated are used to purchase sporting equipment, uniforms, pay for area and State competitions, and most importantly, keep those activities free for all of the participants.
Enter your number to get our free mobile app