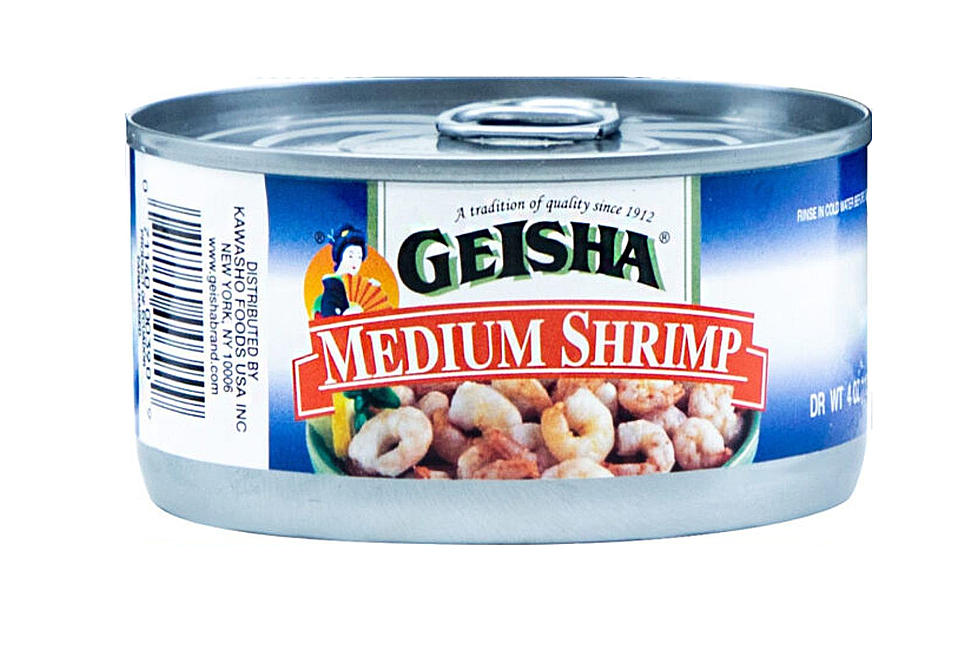 Recall Details For Geisha Shrimp Sold At Walmart Including Minnesota + Wisconsin
Kowasho Foods USA
A popular brand of canned seafood is involved in a nationwide recall. Kawasho Foods USA has issued a voluntary recall for a specific lot code of their Geisha Medium Shrimp canned product, sold at a variety of retail stores including Walmart stores in Minnesota and Wisconsin.
The concern with the canned shrimp is that it may have been under-processed. A variety of customers have reported finding cans that are "swelling, leaking, and bursting". If the product was under-processed, it could have the potential to be contaminated with "spoilage organisms or pathogens".
At this time there have been no known reported medical issues involved with the Geisha seafood product. The recall was spurred by the discovery of the appearance of the cans and is a voluntary action on the part of the company.
According to the U.S. Food and Drug Administration, the Geisha canned shrimp were sold at:
Walmart
Associated Food Stores
Stater Bros Markets
Safeway
Albertsons
At this time, only one specific lot code of the canned shrimp is involved in the recall.  Here are the specifics, provided by both the FDA and the company:
Product Name: Geisha Medium Shrimp
Size: 4-ounce can
UPC Code:  071140003909
Lot Code:  LGC12W12E22 [Of note, this is the only lot code affected by the recall].
BEST BY: MAY/12/2026
The Lot Code is found on the bottom of the can.
If you have the product in your possession, you're urged not to consume it - even if it "does not look or smell spoiled". You can return it to the retail store from where it was purchased for a full refund.
The Kawasho Foods USA company also has recall details on their website.
Items That Do Not Need To Be Stored In Your Refrigerator
Keep These Items Out Of Your Fridge
What Are the Signature Drinks From Every State?