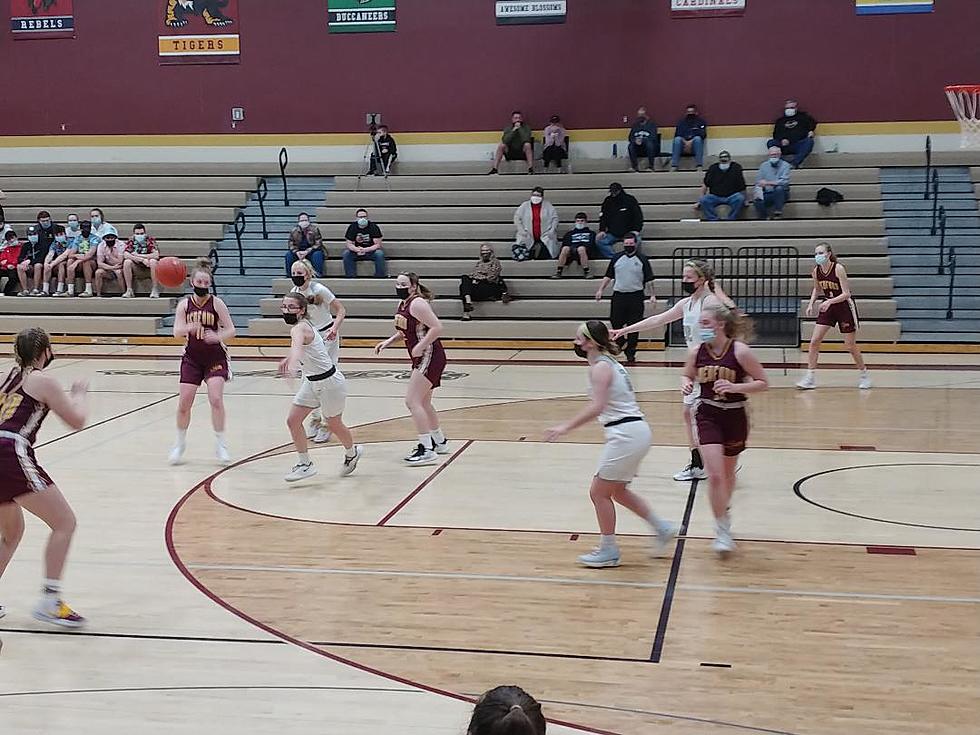 Prep Schedule – March 12-13
Roy Koenig/TSM
UPDATE: Medford girls basketball hosting Faribault Bethlehem Academy is canceled for Friday night, March 12.
The Friday night local sports schedule includes a rival night match-up between Medford and Bethlehem Academy in boys basketball on The Mighty 920 KDHL and the free app.
The Blooming Prairie girls basketball squad, coming off overtime losses on back-to-back nights early in the week, wraps up the regular season at Maple River. The BP boys will attempt to hand the Eagles their first Gopher Conference loss as they host Maple River in Blooming Prairie.
NRHEG faces WEM. The girls play in New Richland where the Buccaneers can wrap up the outright Gopher Conference title with a win. The Panther boys go for the season sweep in Waterville.
Triton faces Stewartville Friday night. The boys in Dodge Center and the girls in Stewartville. Owatonna's girls hockey team added a game at New Prague for Friday night.
Section 1AA swimming is being contested Friday at the Rec Center in Rochester. Owatonna diver Jacob Fast qualified for the state meet earlier this week.
On Saturday, the OHS gymnasts seek their sixth straight Big Nine title. The Huskies, who haven't lost during the dual meet season, compete in a pod of four teams at 10 am. Owatonna girls basketball closes their regular season at Mankato East at 1 pm. The boys game is canceled.
Wrestling will feature section finals and the first round of state across Minnesota on Saturday. Albert Lea and Northfield face off for the Section 1AAA title at New Prague High School. The winner will face the Section 2AAA champ, either Shakopee or New Prague.
The Section 1A final pits Zumbrota-Mazeppa against GMLOS (Grand Meadow-Leroy-Ostrander-Southland). The Section 1AA championship is between Lake City and Simley. The Section 2A championship bout offers Kenyon-Wanamingo versus Blue Earth Area in a Mighty 920 KDHL broadcast.
All section brackets for basketball and hockey will be out by the weekend with playoffs beginning next week for all teams.
Enter your number to get our free mobile app
This Popular Dish in Minnesota and Iowa Has 14 Different Names
What do you call this popular dish in Minnesota, Iowa, and Wisconsin that features a piece of bread that is buttered on both sides, had a hole cut out of the middle, and gets fried up with an egg in the middle? Well, it seems like there isn't just one name but 14 different names.