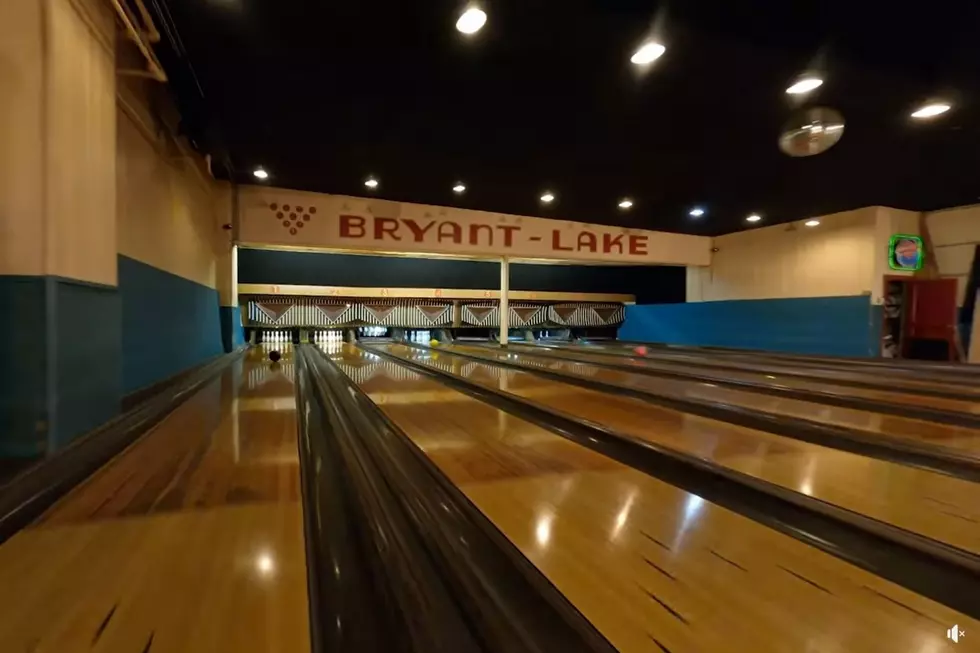 You Have to See this MN Bowling Alley's Insane New Commercial!
Sky Candy Studios via Facebook
Kind of makes you want to go bowling, doesn't it?
A new commercial for Minneapolis' iconic Bryant Lake Bowl & Theater is quickly going viral online for its insane cinematography. Shot and published by Twin Cities-based Sky Candy Studios -- which specializes in aerial photography and cinematography -- the ad is shot entirely by drone and features some breathtaking piloting inside and around the Lake Street bowling alley/bar.
The video begins with an establishing shot outside Bryant Lake Bowl & Theater before quickly racing inside thanks to a well-choreographed open front door. The drone then glides its way smoothly around inside -- following balls speeding down lanes, sneaking behind the pinsetters, tracking between the legs of bowlers, buzzing through the kitchen, and squeezing through a service window before ending with an epic bang.
According to a Facebook post from Sky Candy Studios, the pilot is Jay Byrd Christensen. Comments on social media have been nothing but impressed.
"Absolutely incredible flying! That pilot is amazing!!"
"This was probably some of the cleanest flying I've ever seen. Commercial is choreographed and the pilot clearly can fly. Almost unbelievable. This is definitely amazing. Congrats whoever did this."
"Amazing choreography and also that ending!!"
"This is insane!!! PLEASE share some production details!!!"
"Can't believe this is real."
This isn't the first time we've been left awestruck by Sky Candy Studios. Last year, they shared two eerily beautiful aerial videos of Minneapolis and St. Paul at night during the height of COVID in Minnesota.
According to its website, Bryant Lake Bowl & Theater has been around for over 26 years, although its history goes back nearly 100 years. The building the alley and theater is housed in today was built in 1926 and was originally a Ford garage that serviced Model T's. It was converted into a bowling alley in 1936. In 1993, the video/pool hall was converted into a 90-seat cabaret theater.
Follow Bryant Lake Bowl & Theater on Facebook here and Sky Candy Studios here.
Old Church Converted Into Beautiful Home For Under $270K